Narzędzia
8 prostych wskaźników płynności spółki. Istnieje kilka miar płynności giełdowych spółek.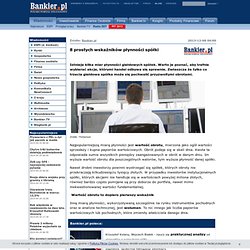 Warto je poznać, aby trafnie wybierać akcje, którymi handel odbywa się sprawnie. Zwłaszcza że tylko co trzecia giełdowa spółka może się pochwalić przyzwoitymi obrotami. Źródło: Thinkstock Najpopularniejszą miarą płynności jest wartość obrotu, mierzona jako ogół wartości sprzedaży i kupna papierów wartościowych. Obrót podaje się w skali dnia. Six sigma - Zarządzanie Projektami - Project Management. Using Lean Six Sigma Concepts for Personal Goals, By Anne Foley, MBB, CSSBB, PMP For the last 15 years, I have worked on projects geared towards process improvement.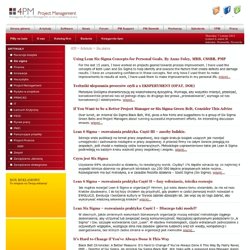 I have used the concepts of both Lean and Six Sigma to help identify and execute the factors that create defects and damage results. I have an unwavering confidence in these concepts. SBTI - Case Studies. RPN - Risk Priority Number. Blue Ocean Strategy. What blue ocean strategy seeks to do is to make the creation and capturing of blue oceans as systematic and actionable as competing in the red waters of known market space.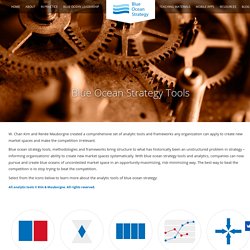 For although blue ocean strategists have always existed, for the most part their strategies have been largely unconscious. Blue ocean strategy seeks to remedy this by not only decoding the pattern and principles behind the successful creation of blue oceans, but also providing the analytical frameworks and tools to act on this insight. E-sixsigma.pl. Lean Six Sigma Project Summaries. Mayor Graham Richard today announced the conclusion of successful negotiations between the City of and key Harrison Square development entities.
A memorandum of understanding has been reached between the City and Hardball Capital, LLC/Barry Real Estate Companies, LLC toward the development of Harrison Square'€™s new downtown condominiums, retail space and ballpark. A similar understanding with Acquest Realty Advisors, Inc. /Acquest Development, Inc. and White Lodging Services Corporation has also been achieved in pursuit of a new downtown hotel. The memoranda represent agreements in principle defining the broad framework for the development of these central components of the downtown catalyst project. Sześć sigma – Wikipedia. Powszechnie używany symbol "Sześć sigma".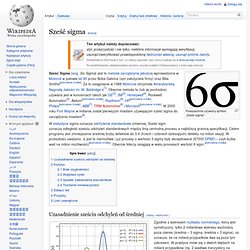 Sześć Sigma (ang. Six Sigma) jest to metoda zarządzania jakością wprowadzona w Motoroli w połowie lat 80 przez Boba Galvina (syn założyciela firmy) oraz Billa Smitha[potrzebne źródło]. Strategic Game Theory for Managers.
---