Social media tips/insights
Facebook unveiled major upgrades to fan Pages on February 10.
Essential Guide To Facebook Page Changes [SCREENSHOTS]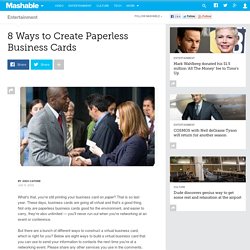 What's that, you're still printing your business card on paper? That is so last year. These days, business cards are going all virtual and that's a good thing. Not only are paperless business cards good for the environment, and easier to carry, they're also unlimited — you'll never run out when you're networking at an event or conference. But there are a bunch of different ways to construct a virtual business card, which is right for you? Below are eight ways to build a virtual business card that you can use to send your information to contacts the next time you're at a networking event.
8 Ways to Create Paperless Business Cards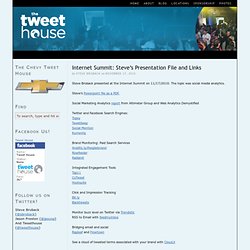 Steve Broback presented at the Internet Summit on 11/17/2010. The topic was social media analytics. Steve's Powerpoint file as a PDF. Social Marketing Analytics report from Altimeter Group and Web Analytics Demystified Twitter and Facebook Search Engines:TopsyTweetbeepSocial MentionKurrently
Internet Summit: Steve's Presentation File and Links
Noa Gafni is a social media consultant with a focus on women and Gen Y. She authors Webutantes, a blog about Internet trends impacting women. Moms are one of the Internet's most desirable groups. eMarketer estimates that there were 35.3 million US mothers online in 2008, a number that is expected to reach 39.6 million by 2012.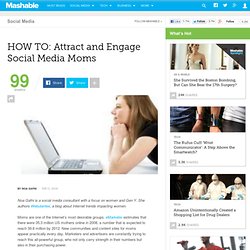 HOW TO: Attract and Engage Social Media Moms
A roundup of the most popular business tools you can use to organize your social networks. By now, every business owner should know they need a social media presence. The current issue that looms over businesses large and small is how to organize and track their multiple social channels. As the demand for social media management tools increases, entrepreneurs have been more than happy to supply solutions. To give you an idea of what's out there, here's a round up of the 10 most popular business tools companies can use to organize their social network accounts.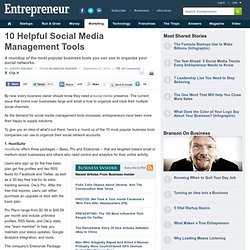 10 Helpful Social Media Management Tools
Are you allocating budget to Social Media Marketing in 2011?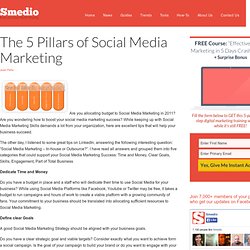 The 5 Pillars of Social Media Marketing | Smedio | The New Media and Social...