Online learning news
Your wife may need reminders of your love even more than she used to when you were dating. And, you'll regret it if you don't make an effort, trust me. Lots of studies show that heart health is vastly improved by being in positive relationships, and hugs! Thanks to that magical hormone, oxytocin, frequent hugs induce a sense of relaxation and well-being that help women live longer. .
education 3.0 | the online learning blog on colleges, careers & education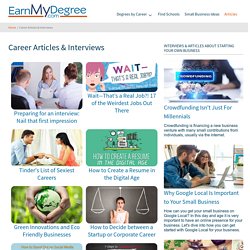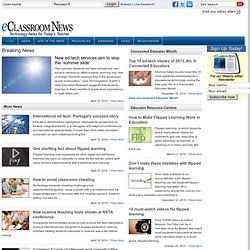 8 great apps for Android users These Android apps will augment teaching and learning for students and teachersiPhones and iPads may have once been educators' and students' go-to devices, but Android-based tools are increasingly present in classrooms across the nation.These eight apps, which cover language learning, communication, word games, and more, are only a sampling of... TED-Ed helps students become expert presenters TED-Ed, the educational arm of TED Conferences, has launched a new classroom-based program to promote media and presentation literacy among students.The program, TED-Ed Clubs, has been piloted in…
Online Learning Update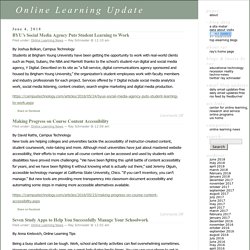 Daphne Koller: "MOOCs can be a Significant Factor in Opening Doors to Opportunity" January 6th, 2014 by Daphne Koller, Edsurge Within online education, we've seen this manifest in criticism of student retention rates and demographic biases. Its natural for early results to be judged against old guidelines and metrics of success for traditional education, but at Coursera we see the outlook for retention and demographic diversity differently. Among our priorities in the coming year, we hope to shift the conversation around these two dimensions of the learning experience, redefine what it means to be successful, and lay the groundwork for products, offerings, and features that can help students navigate this new medium of learning to meet their own goals, whether that means completing dozens of courses or simply checking out a new subject.
Eduwonk
Two articles of note about New York City Mayor de Blasio's pick of Carmen Fariña as the schools chancellor there. She was picked as second most likely in the Whiteboard Education Insiders poll after the election and was the horse I bet on given the complexity of the situation up there. The Wall Street Journal ed board raises a red flag writing, …Ms.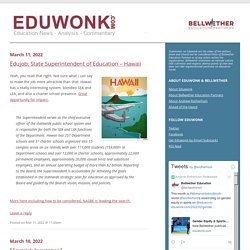 Blog U.: Digital Tweed - Inside Higher Ed
Digital Education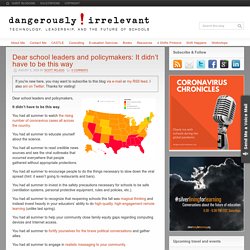 The Iowa Department of Education (DE) was quoted recently as saying, "We really aren't looking at [3rd grade retention] as being punitive." The problem, of course, is that it doesn't matter how we as adults perceive retention. What matters is how the retained 8-year-olds perceive retention. And four decades of research is very clear that retention is viewed as extremely punitive by those students that are retained.
Wired Campus
MOOCs and adaptive-learning software are often billed as two of the most potentially game-changing technologies in higher education. The White House, for one, is excited to see what might happen if and when those two technologies meet. It would seem natural to combine massive-open-online-course platforms, which accommodate thousands of students, with adaptive-learning software, which responds to the needs of individual students.