Online learning news
Your wife may need reminders of your love even more than she used to when you were dating. And, you'll regret it if you don't make an effort, trust me. Lots of studies show that heart health is vastly improved by being in positive relationships, and hugs! Thanks to that magical hormone, oxytocin, frequent hugs induce a sense of relaxation and well-being that help women live longer. .
education 3.0 | the online learning blog on colleges, careers & education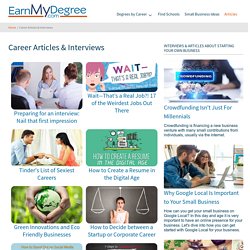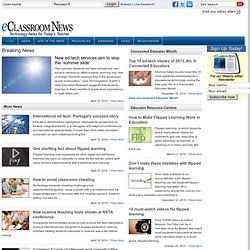 New ed-tech services aim to stop the 'summer slide' This summer, students will have at least two new ed-tech services to offset summer learning loss, free of charge "Summer learning loss is the great open space of education," said Tom Davidson, EverFi's chief executive.Research suggests that students lose two to three months of grade-level equivalency in math skills over... International ed tech: Portugal's success story Education stakeholders highlight an international perspective on ed-tech integrationAs the U.S. struggles with stagnant performance on international assessments, it could learn from other countries' successful ed-tech initiatives.During the…
Online Learning Update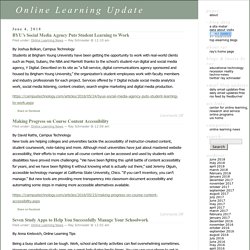 Americans' Trust in Online Higher Ed Rising April 11th, 2014 by Valerie J. Calderon and Susan Sorenson, Gallup Online colleges and universities continue to evolve, as do Americans' and business leaders' opinions about them. While perceptions about the quality of education at these institutions appear to be improving, attitudes toward community colleges and traditional universities remain far more positive at this point.
Eduwonk
Here's this morning's RealClearEducation Today morning email newsletter. You can sign up to get it each morning – free – in your email box and the email version includes a preview of the day's top news, commentary, and reports as well. Good morning. It's Wednesday, April 2.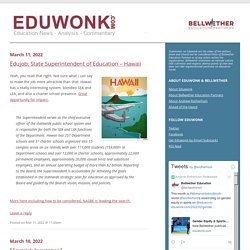 Blog U.: Digital Tweed - Inside Higher Ed
Digital Education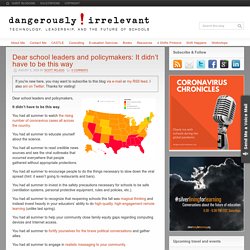 I am rereading Teaching As a Subversive Activity, which is a phenomenal book if you haven't read it. About halfway through the book, Postman and Weingartner discuss 'closed' versus 'open' systems of knowledge: A closed system is one in which the knowables are fixed. Examples of this kind of system would include any in which most of its answers are either yes or no, right or wrong, clearly and without any other possibility.
Wired Campus
Security professionals working in higher education are updating servers, reissuing certificates used to guarantee secure Internet transactions, and encouraging students and faculty and staff members to take a break from the commercial Internet following the discovery of a programming flaw in a widely used Internet tool. Dubbed "Heartbleed," the Internet-security breakdown cuts across industries and has raised anew questions about the vulnerability of proprietary data and personal information sh… A former employee of a University of Maryland contractor has told The Baltimore Sun that he breached the university's network in an effort to highlight cybersecurity flaws that he said were being ignored.