Identity
Biogrify
HPI Identity Provider - Login
"...easy to use without any technical expertise; if I did it, anyone can..." More Coverage... Watch this two-minute video to learn about VisualCV and how it can help you today. Watch full size video here... Tune into the latest VisualCV webinars to learn how to get more out of VisualCV.com.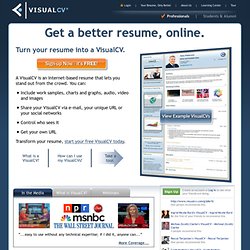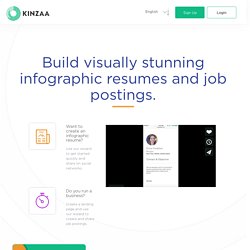 Kinzaa lets you build visually stunning infographic resumes. Build your infographic resume It takes under 3 minutes Recent blog posts What is an Infographic resume?
JustAbout.co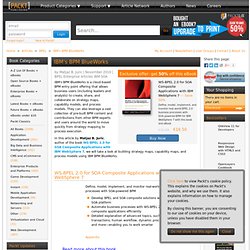 IBM's BPM BlueWorks
Exclusive offer: get 50% off this eBook here WS-BPEL 2.0 for SOA Composite Applications with IBM WebSphere 7 — Save 50% Define, model, implement, and monitor real-world BPEL 2.0 business processes with SOA-powered BPM for IBM WebSphere 7 with this book and eBook by Matjaz B. Juric | November 2010 | BPEL Enterprise Articles IBM SOA IBM's BPM BlueWorks is a cloud-based BPM entry point offering that allows business users (including leaders and analysts) to create, share, and collaborate on strategy maps, capability models, and process models.
Gravatar - Avatar Riconosciuti Globalmente
LinkBucks.com - Get your share!
Welcome to the Klout Developer Network!
What is Visible.me?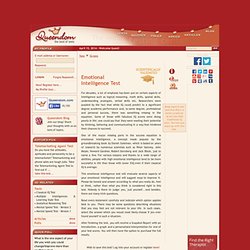 For decades, a lot of emphasis has been put on certain aspects of intelligence such as logical reasoning, math skills, spatial skills, understanding analogies, verbal skills etc. Researchers were puzzled by the fact that while IQ could predict to a significant degree academic performance and, to some degree, professional and personal success, there was something missing in the equation. Some of those with fabulous IQ scores were doing poorly in life; one could say that they were wasting their potential by thinking, behaving and communicating in a way that hindered their chances to succeed.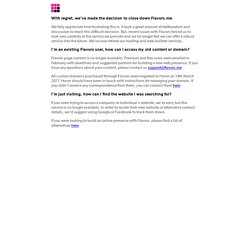 Login Community Create and share your digital world Create a gorgeous free website in minutes, bringing together your social media updates, photos, videos and more into a unified web presence.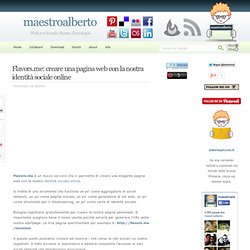 Pubblicato da Alberto Email Flavors.me è un nuovo servizio che ci permette di creare una elegante pagina web con la nostra identità sociale online.
Flavors.me: creare una pagina web con la nostra identità sociale online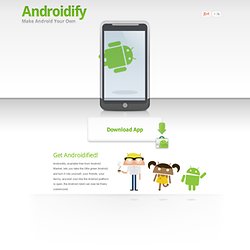 Get Androidified! Androidify, available free from Android Market, lets you take the little green Android, and turn it into yourself, your friends, your family, anyone! Just like the Android platform is open, the Android robot can now be freely customized.
Androidify