DSM
AACRE Thesis Award 2009
Have you ever thought about the quality of your code? Well, I bet. Have you ever strived for a sound architecture of your software solutions?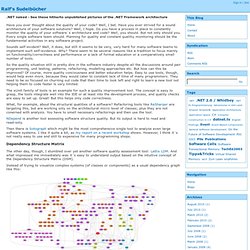 .NET naked - See these hitherto unpublished pictures of the .NET Framework architecture - Ralf's Sudelbücher
Excessive inter-module dependencies have long been recognized as an indicator of poor software design. Highly coupled systems, in which modules have unnecessary dependencies, are hard to work with because modules cannot be understood easily in isolation, and changes or extensions to functionality cannot be easily localized. Imagine how complex Eclipse plugin development would be if every plugin had a cross-dependency on every other plugin. Maintaining Eclipse would be a nightmare because of the risk that changing one portion could impact everything else. However, it isn't always clear which dependencies are necessary or even desirable and which ones are good candidates for elimination.
Expressing Software Architecture with Inter-module Dependencies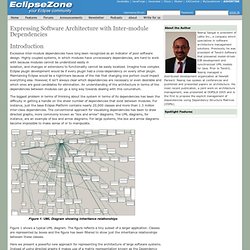 The Agile Manufacturing Project at MIT
System Dynamics (SD) and Design Structure Matrix (DSM)
There is a very clever theory that was developed at MIT and put to use by Lockheed Martin and similar firms. This is the Design Structure Matrix concept. The other concept is System Dynamics.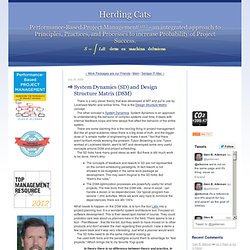 Complexity is an ever-present obstacle in any business. Managing complex systems is therefore a core competency to successfully run any business. The Design Structure Matrix (DSM) is a simple tool to perform both the analysis and the management of complex systems. It enables the user to model, visualize, and analyze the dependencies among the entities of any system and derive suggestions for the improvement or synthesis of a system. Such a system can be for example a product architecture or an engineering design process; also e.g. the organization of an enterprise or a market can take shape as a complex system and often merit a closer look into their structure. The Design Structure Matrix (DSM) is also known as:
The Design Structure Matrix (DSM)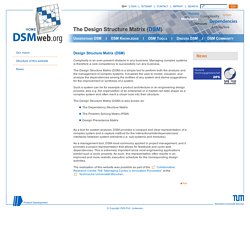 DSM ツール | The Design Structure Matrix Web Site
Technology | Lattix Software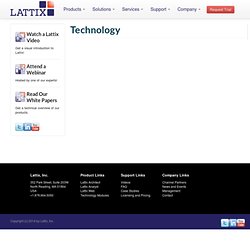 DSM stands for Dependency Structure Matrix or Design Structure Matrix. It is a way to represent systems. The DSM representation was invented more than 30 years ago.