Gay Travel Guides
Gay Travel Guide
Easily reached by a 70-minute Metro-North commuter train ride from Grand Central Station in Manhattan, and just a 45-minute drive from New Haven, the iconic Glass House in New Canaan, Connecticut, was completed in 1949 by renowned architect Philip Johnson, who spent weekends in this striking, glass-walled structure with his companion, David Whitney, until their deaths in 2005. The house is part of a complex of seven noteworthy buildings in the heart of New Canaan's tony downtown - it's across the street from the Metro-North station, and 2007, it's been open for tours under the aegis of the National Trust for Historic Preservation, whom Johnson left the property upon his death. Tours include not just the Glass House but the surrounding outbuildings and pastoral grounds. From May 1 through November 30, 2014, an unusual exhibit - Fujiko Nakaya: Veil - will literally transform the Glass House.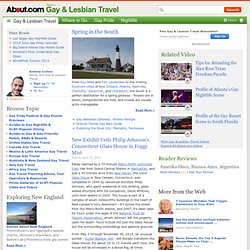 The Standard of Gay Travel | OutTraveler.com
Gayreisen weltweit-Gayonly Hotels-Gaykreuzfahrten+Mehr mit gay-sol.com
Growing up I never really understood the tip, it always seemed as though we were just paying twice for someone to do their job. However as I've gotten older I've realized tipping is a pretty important thing. After all these people are handling your food and other important things you don't want them messing with/up. As a poor college student tipping sucks, but I do it even if it is just a dollar or two, a tip is a tip right?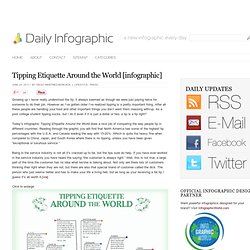 Tipping Etiquette Around the World