EPIC!!! OMG!!! - Fave Gay Blogs
Out Films: GLBT Film Reviews
Copyright © Rictor Norton. All rights reserved. Reproduction for sale or profit prohibited.
A History of Homoerotica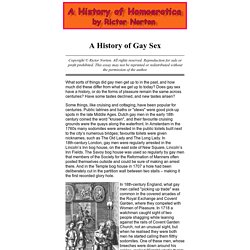 Adam Bouska Photography
Gay 2 Day
Cody Cummings has recently received an honorary PhD in Literature from a fairly prestigious university on the West Coast. As an effort to give something back, he's agreed to tutor students in his free time. On this occasion, we find him at the home of diligent and aspiring Jay Cloud.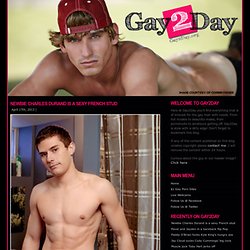 Way back in August 2005 I started this blog and stopped writing several years later when life got too busy. I am leaving it up for future readers to find. I post pics almost every week though as I surf the net.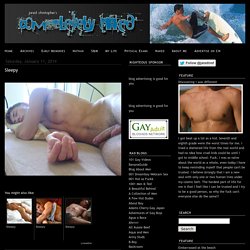 Completely Naked
I can't deny instinct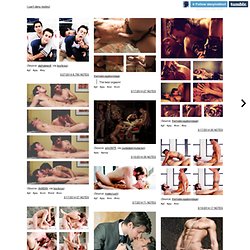 I can't deny instinct Archive/RSS/Ask (Source: themalevagabondage)
Wicked Handsome
vintage (beauty)
MORE BOYS
Hunks.WS
Jabel R. for Replay Underwear Check this out! Jabel Rodriguez for Replay 2014 Underwear Collection [click image to enlarge]…. RUFHOUSE : Spring 2014 : HQ images : Part II Here's Logan for RUFHOUSE : Spring 2014, shot at southern California deserts [click image to enlarge].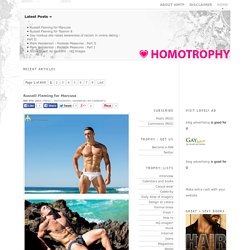 Homotrophy
Smaq.com - Gay Porn Directory
Almost three years later, 130 lbs lighter, and Casey Black is back in the Club House! When the wonderful folks at Badpuppy contacted Casey in late August to inquire as to his willingness to return to smut peddling, it took him completely by surprise. Firstly, almost three years had passed & his life was in a much different place (physically, mentally, emotionally, & geographically), and secondly, he had always been a firm believer in "you can never go back." So, he spent about a week in quiet reflection, made his "pros" & "cons" list, and discussed with his friends who knew him "back when." At the end of that week, something felt right about it because he wasn't going back; Casey was again moving forward.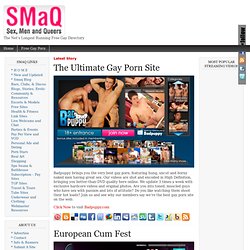 Beauty of Men
The XXX Gallery | EcletticheVisioni | Inspired by Man's Beauty | The largest online collection of beautiful men.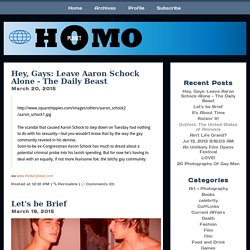 Planet Homo
WASHINGTON (AP) — Two landmark Supreme Court rulings that bolster gay marriage rights don't remove all barriers to same-sex unions by a long shot. Where gay couples live still will have a lot to do with how they're treated. Some questions and answers about Wednesday's court rulings: Q: Can you boil down these two big rulings — 104 pages in all — to the basics?
HOMO Magazine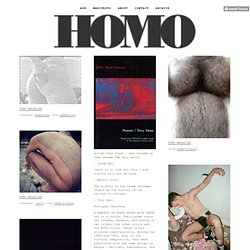 The Guardian writes: "I remember once, when on a visit to Amsterdam, I noticed in one of its narrower streets a church and a brothel so closely opposed to each other that I could just about have stood with one foot in the knocking-shop's doorway and the other in the church's. I wondered how the ecclesiastical authorities, even in such a liberal-minded country, could have accommodated such proximity. Well, now I know: because there have been links between the church and prostitution since well before Christian times. And in Christian times, even the church's famously anti-sex attitude led, paradoxically, to some strange and striking compromises; for example, there were prostitutes in 15th-century Strasbourg, known as "swallows", who worked in the cathedral's bell tower; in 1608, the Dominicans of Perpignan "collected alms from their congregations for the refurbishment of the order's bordello". These are, though, by no means the weirdest parts of Berkowitz's extraordinary book.