Noteworthy but meaningless
Embossed Aluminum Pans
Infographics to Enrich Your Knowledge - Noupe Design Blog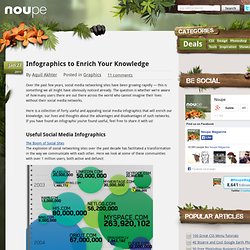 Jan 27 2011 Over the past few years, social media networking sites have been growing rapidly — this is something we all might have obviously noticed already.
WHERE ARE THEY NOW? What Happened To The People In Microsoft's Iconic 1978 Company Photo
News Office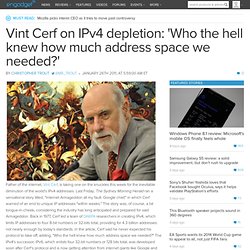 Vint Cerf on IPv4 depletion: 'Who the hell knew how much address space we needed?'
Father of the internet, Vint Cerf, is taking one on the knuckles this week for the inevitable diminution of the world's IPv4 addresses.
January 24th, 2011 by Paul Strauss A couple of weeks back, we told you about the new Star Wars Miniland coming to LEGOLAND, but didn't have many pictures to share.
LEGOLAND Star Wars Drops New Model Pics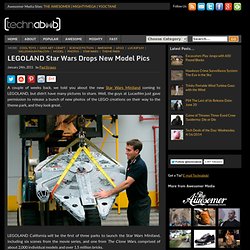 Your beautiful eyes on the Behance Network
The History of Car Logos
Christian Faur
Interact: Watch 24 Brilliant Hours of U.S. Flights
23-Foot LEGO Aircraft Carrier
What is a Ph.D.?
If you're a guy who shaves in the shower, you no doubt know the frustration of trying to keep your shaving mirror fog-free.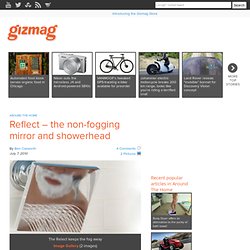 Reflect – the non-fogging mirror and showerhead
World Record Panorama of London
Jeffrey Martin shot 8,000 photographs of London and then spent six weeks stitching them together to create this amazing seamless 360-degree panorama of the city. You can zoom in and lose yourself looking at details, or zoom back and admire the city as a whole. The quality of this panorama was impossible to achieve only a year ago -and at 80 gigapixels, it is the largest 360-degree panorama in the world! Open the map to find specific landmarks, or take the tour to see places you'd never think to look for on your own.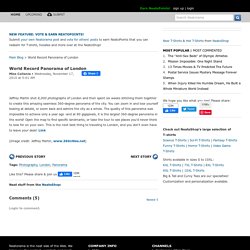 Retired Navy patternmaker and former shop teacher Charlie Kested was 71, in 2000, when he first fired up his scroll saw to start work on this project.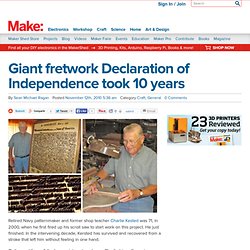 Make: Online : Giant fretwork Declaration of Independence took 10 years