3D
Sketchup
Download CB Model Pro for FREE - Easy 3D Modeling. Blender. Free 3D Software. Drawing in 3D was never easy until Google acquired Sketchup and improved on the software - mainly to encourage people to model 3D buildings for Google Earth (a smart move, as it turned out; a large, free workforce having fun placing detailed architecture all over Google Earth).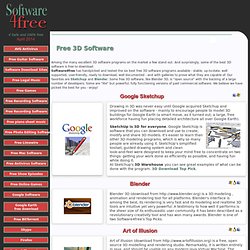 SketchUp is 3D for everyone. Google SketchUp is software that you can download and use to create, modify and share 3D models. Free 3D graphics software. Free 3D Modeling and Animation Software 3D Crafter - for a fee it can be upgraded to one of two more powerful versions.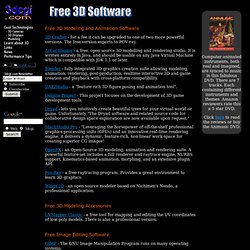 The free version exports to POV-ray. Art of Illusion - a free, open source 3D modelling and rendering studio. It is written entirely in Java, and should be usable on any Java Virtual Machine which is compatible with JDK 1.1 or later.
---