WTF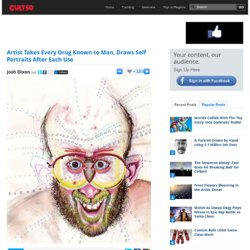 This is all kinds of cool, and everything your mother told you not to do. Bryan Lewis Saunders is an artist from Washington D.C., not just any artist though. Saunders prefers to take a more unconventional approach to his artwork.
meanwhile in Japan.
GIF Sound Mashups
Dating Fails: You Win For Most Terrifying Question Ever
This Is No Way To Make Friends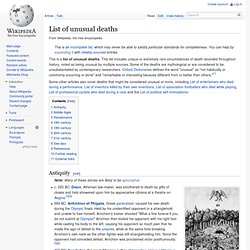 This is a list of unusual deaths . This list includes unique or extremely rare circumstances of death recorded throughout history, noted as being unusual by multiple sources. Some of the deaths are mythological or are considered to be unsubstantiated by contemporary researchers. Some other articles also cover deaths that might be considered unusual or ironic, including List of entertainers who died during a performance , List of inventors killed by their own inventions , List of association footballers who died while playing , List of professional cyclists who died during a race and the List of political self-immolations .
Tom Rolls A Fatty
Man Looks Out Window To Find Surprise Worthy of M. Night Shyamalan