Av photo
Travelling Still - Portfolio. Towards another theory, 2009 - Images | Geoffrey H. Short. Greg Dunn | Visual Art | Neuroscience Art | Gold Leaf Painting. Binh Danh. 100 Abandoned Houses. Alexander Semenov on the Behance Network. Iceland pictures with travel guide and useful links. ALEXEY TITARENKO | PHOTOGRAPHY. Scaffoldings. MATT STUART | PHOTOGRAPHER | SHOOTS PEOPLE.
Quand Stanley Kubrick était photographe. Photo : les derniers hommes sauvages d'Europe | Rue89 Culture. « Wilder Mann ou la figure du sauvage » de Charles Fréger, éd.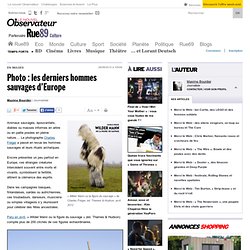 Thames & Hudson, avril 2012 Animaux sauvages, épouvantails, diables ou masses informes en arbre ou en paille posées en pleine nature.... Christian Stoll Photographer. Artists - Simen Johan. Bridges : clementvalla. PHOTOGRAPHES REBELLES. Flavorwire. Berlin-based photographer and illustrator Lisa Rienermann created this unique font out of buildings and blue skies while studying at the University of Duisburg-Essen; it was awarded a certificate of typographic excellence by the Type Directors Club New York back in 2007.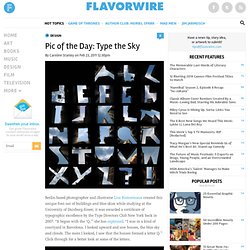 "It began with the 'Q,'" she has explained. "I was in a kind of courtyard in Barcelona. BACK TO THE FUTURE : Irina Werning - Photographer. I love old photos.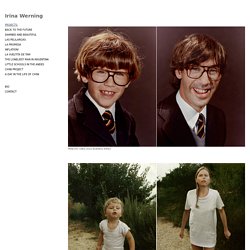 I admit being a nosey photographer. As soon as I step into someone else's house, I start sniffing for them. Most of us are fascinated by their retro look but to me, it's imagining how people would feel and look like if they were to reenact them today… Two years ago, I decided to actually do this. Andreas Gefeller - The japan series - Works. On the Grid. [Image: 020 by Gerco de Ruijter, 28" x 28", from Baumschule (2008-2010), courtesy of the artist].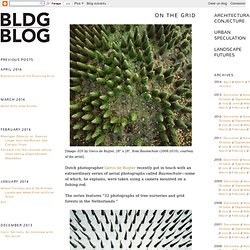 Dutch photographer Gerco de Ruijter recently got in touch with an extraordinary series of aerial photographs called Baumschule—some of which, he explains, were taken using a camera mounted on a fishing rod. The series features "32 photographs of tree nurseries and grid forests in the Netherlands. " [Image: 010 by Gerco de Ruijter, 28" x 28", from Baumschule (2008-2010), courtesy of the artist].
---