Art
Sketch Damien Hirst knocked out in 30 seconds to give chauffeur sells for £4,500 at auction. Took controversial artist just 30 seconds to knock up in the back of a carOnly estimated to sell for between £250 and £300 at auction By Phil Vinter Published: 13:19 GMT, 27 March 2012 | Updated: 19:44 GMT, 28 March 2012 This could be the most generous tip a passenger has ever given to a driver.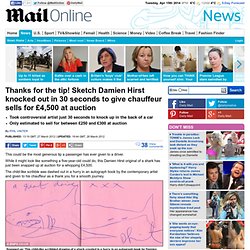 Art historians discover new Van Gogh after testing piece previously attributed to unknown artist (and there's a hidden painting underneath) By Eleanor Harding Published: 15:58 GMT, 20 March 2012 | Updated: 15:17 GMT, 21 March 2012 Detective work by art historians has led to them discovering a new Van Gogh painting.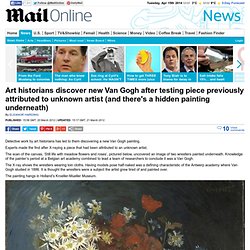 Claude and Turner: Light show that fails to illuminate - Features - Art. The other reason is to examine that relationship.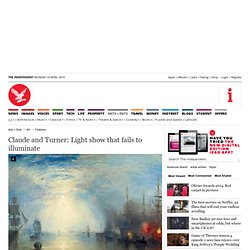 That is no surprise. On first seeing a Claude masterpiece, in 1799, the young British watercolourist is supposed to have burst into tears, exclaiming that these were works "beyond the power of imitation. " The story is probably apocryphal. But it expresses an undeniable truth: that Turner was above all obsessed with light and it was seeing the works of Claude that freed him to pursue his constant attempts to delineate it. Look at the two great "Altieri Claudes" brought to England to great acclamation by the extravagant figure of William Beckford – Landscape with the Father of Psyche sacrificing at the Temple of Apollo and Landscape with the Arrival of Aeneas before the City of Pallenteum – and you are immediately reminded of dozens of Turner oils.
Austerity Britain? Not for Sotheby's... as auction house sells £1BILLION of art in a year (including a £25m Picasso) Biggest sale was Francesco Guardi's View Of The Rialto Bridge, for £26.7mEgon Schiele's Houses With Laundry fetched £24.6m By Nick Enoch Published: 10:51 GMT, 19 March 2012 | Updated: 11:09 GMT, 19 March 2012 If you've got an old painting gathering dust in the attic, now is the time to get it down to an auction house.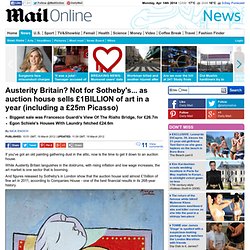 While Austerity Britain languishes in the doldrums, with rising inflation and low wage increases, the art market is one sector that is booming.
Fashion Art
Pencil Art. Photography. To be sorted. Amazing Art With Odd Mediums. Body Art. Diddle dumpling: Tutorial: Vintage-looking painted sign from salvaged wood. Today I have a little tutorial for you.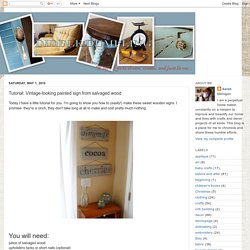 I'm going to show you how to (easily!) Make these sweet wooden signs.
Models
Dot Painting. Celebrities in the Renaissance. Have you ever thought of creating your own responsive website?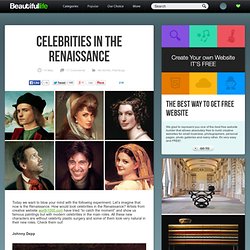 It could be your own personal webpage or your blog or even a site for your business? How about to create a website by yourself using one of today's most advanced website builder? Paper / Card Art. >>Terry Rogers « Passion 4 Art.
Street Art. Optical Illusions. Extreme Murals & Painted Buildings. "QUANTUM SHOT" #687Link - article by Avi Abrams Bleak Walls Transformed by Creativity Urban landscape can be drab and featureless - but not when artists are spicing it up with spectacular wall paintings, as shown in this article.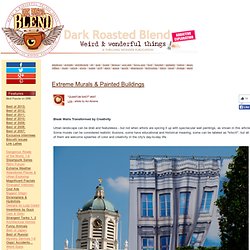 Some murals can be considered realistic illusions, some have educational and historical meaning, some can be labeled as "kitsch", but all of them are welcome splashes of color and creativity in the city's day-to-day life. (Restoration of the Fine Arts Museum of Brussels, photo by Maxime)
Shadow Art
Hyper Reality Paintings. Art Inspiration. Photography. Artists. Baroque! -From St Peter's to St Paul's Pt 1. Historyofart. Art. Art Museums.
---