Resources
PS7 will not open any pictures - Adobe Photoshop 7, CS, CS2 & CS3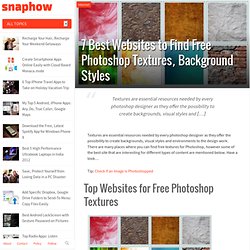 Textures are essential resources needed by every photoshop designer as they offer the possibility to create backgrounds, visual styles and environments to the design work. There are many places where you can find free textures for Photoshop, however some of the best site that are interesting for different types of content are mentioned below. Have a look…
# 7 Best Websites to Find Free Photoshop Textures, Background Styles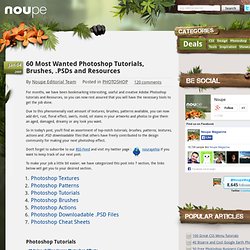 Jan 04 2009 For months, we have been bookmarking interesting, useful and creative Adobe Photoshop tutorials and Resources, so you can now rest assured that you will have the necessary tools to get the job done. Due to this phenomenally vast amount of textures, brushes, patterns available, you can now add dirt, rust, floral effect, swirls, mold, oil stains in your artworks and photos to give them an aged, damaged, dreamy or any look you want. So in today's post, you'll find an assortment of top-notch tutorials, brushes, patterns, textures, actions and .PSD downloadable files that others have freely contributed to the design community for making your next photoshop effect.
Scratch Disk is Full
How Did The Problem Arise? There are a few main ways this problem can arise. To determine which course of action to follow, ask yourself these questions: Did the error only start appearing after Photoshop crashed? Does the error occur when editing most documents, or only when editing a particularly large document?