Broadband provider comparison
Bigger + Better Broadband is here! - Slingshot.co.nz. Yes, if you are new to Slingshot Broadband, live in an area where we're able to provide broadband service, have a landline and your own modem.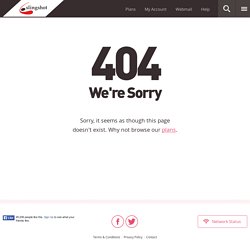 If you need a modem, we'll provide one for FREE when you sign up to a 12 month contract (wired modem) or 24 months (wireless modem). Learn more about our Broadband speeds. Not available with Broadband NAKED UNLIMITED . Broadband 10, 50, 100 and UNLIMITED cost an additional $10 per month if you don't have a landline with us OR an additional $5 per month if you only have Slingshot tolls. TelstraClear - Residential Homeplan Packages.