Synthe
Synthesis Technology - Home of the MOTM Modular Synthesizer
mesi - more electronic sounds & imageries
The Tinysizer by Anyware Instruments is probably one of the smallest modular syntheiszers in the world.
Anyware Instruments Tinysizer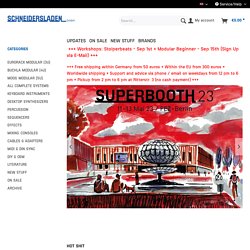 Open Source Hardware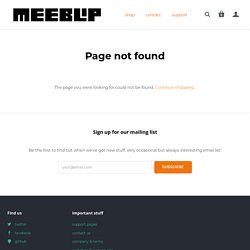 The MeeBlip is open source hardware. Hacking the MeeBlip isn't just a privilege or a feature; it's a right. Why make this open source?
Home | analogindustries.com
a n a l o g u e h a v e n
best synthesizer envelope - Google Vidéos
THE SYNTHI
Oakley Sound Systems: Analogue Synthesizer Modules
Mozilla Firefox
MOS-LAB : bienvenue
Bleep Labs » Bleepstore!
GRP Synthesizer
Deviant Synth - Analogue Heaven is poison. We are the antidote. XD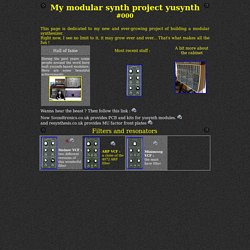 Modular project
All electronic projects and designs presented on this web site, or associated web sites should be considered dangerous if not lethal if not used safely.
Museum of Soviet synthesizers.
Polivoks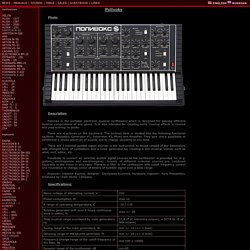 Carbon111.com
Modular Analog Synthesizers for Electronic Music
Sherman Filterbank 2 click image to enlarge - Bild klicken zum vergroessern other SHERMAN gear..
Sherman Filterbank 2 filterbox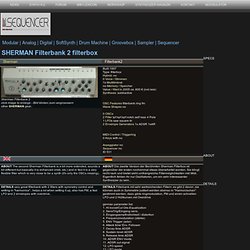 synthesizers