Applis et sites gamifiés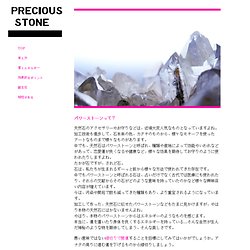 天然石のアクセサリーやお守りなどは、近頃大変人気なものとなっていますよね。加工技術も進歩して、石本来の色、カタチのものから、様々なモチーフを使ったアートなものまで様々なものがあります。中でも、天然石はパワーストーンと呼ばれ、種類や産地によって効能やいわれなどがあって、恋愛運が良くなるや健康など、様々な効果を期待してお守りのように使われたりしますよね。たかが石ですが、されど石。石は、私たちが生まれるずーっと前から様々な方法で使われてきた存在です。
Onboarding Tool, New Hire, Team Building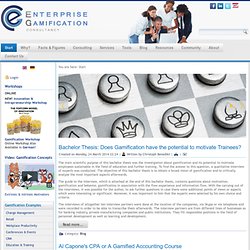 Conventional wisdom has it that sales people love competition. They want a challenge, beat their friends and colleagues, and be on top of the leaderboard. And sales managers constantly use carrots and competition, because this is what "motivates" sales agents. But is this true?
Playmoolah - The Fun Way to Master Your Money
Number Invaders - Multiplication and Division
The effectiveness of SPARX, a computerised self help intervention for adolescents seeking help for depression: randomised controlled non-inferiority trial
Adolescents suffering from depression can benefit just as much from specialised computer therapy as they do from one-to-one therapy with a clinician, a study published on bmj.com finds. Depression is common in adolescents, but many are reluctant to seek professional help. So researchers from the University of Auckland, New Zealand, set out to assess whether a new innovative computerised cognitive behavioural therapy intervention called SPARX could reduce depressive symptoms as much as usual care can.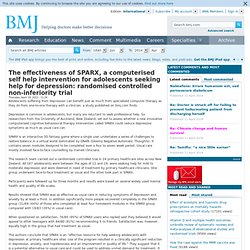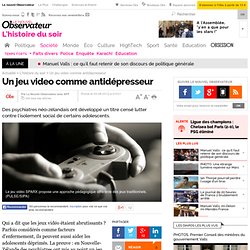 Qui a dit que les jeux vidéo étaient abrutissants ? Parfois considérés comme facteurs d'enfermement, ils peuvent aussi aider les adolescents déprimés. La preuve : en Nouvelle-Zélande des psychiatres ont mis au point un jeu mettant en scène un monde imaginaire où le jeune doit sauver le monde du désespoir. Loin des clichés traditionnels sur les jeux vidéo, le jeu SPARX ne cherche pas à encourager à détruire pour le plaisir mais plutôt à apprendre aux adolescents à faire face à la dépression, sur la base d'une méthode thérapeutique dite comportementale et cognitive (CBT). Tout aussi important, ses concepteurs ont voulu créer un outil ludique et captivant pour des patients souvent réticents à demander conseil, ou agacés par les recommandations des adultes. Dans le monde imaginaire présenté par SPARX, le joueur entre dans la peau d'un avatar qui détruit les pensées négatives avec des boules de feu pour sauver le monde du désespoir et du pessimisme.
Un jeu vidéo comme antidépresseur
Watch the daily video clue and tag the secret location on the map for your chance to win a share of $150,000. There will be a new game running each weekday until 20 August 2012. Each new game will start at 11am AEST and finish at 10am AEST the next day. The location and winner will be revealed by email at the end of each game. Use the map to find the secret location. When you think you're close, drop a tag on the map and submit your selection.
Tag Me - Expedia.com.au
Apps for Autism: Using Game Mechanics to Learn and Grow - Gamification Co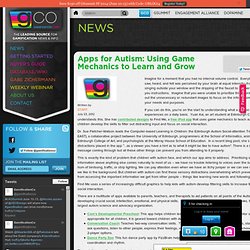 Imagine for a moment that you had no internal volume control. Everything you saw, heard, and felt was perceived by your brain at equal intensity–from the birds singing outside your window and the dripping of the faucet to the person giving you instructions. Imagine that you were unable to prioritize this information, to sort out the unnecessary or redundant images to focus on the information central to your needs and purposes. If you can do this, you're on the start to understanding what a person with autism experiences on a daily basis. Yuan Kai, an art student at Edinburgh College of Art, understands this.
le réseau social Européen de jeux multijoueurs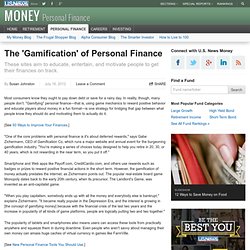 Most consumers know they ought to pay down debt or save for a rainy day. In reality, though, many people don't. "Gamifying" personal finance—that is, using game mechanics to reward positive behavior and educate players about money in a fun format—is one strategy for bridging that gap between what people know they should do and motivating them to actually do it.
The 'Gamification' of Personal Finance
Favortree
FavorTree - New App Uses Gamification For Social Good
Busification
Shumujong Shumujong is your chance to play new addicting puzzle of mahjong type. The rules of usual mahjo.. Sport car bubble Run with your beautiful classic sports car on various routes, while driving your car collect al.. Poker Solo
Any city can become the setting for an adventure where you are the hero. Discover original tales and solve enigmas as you explore the city in a game scenario. Begin your personal itinerary whenever you wish and arrange it however you like. Our guides are unconventional: they are collections of jumbled short stories that become readable one at a time as you solve enigmas and send your answers via text message. Each city has a unique character.
play the storyline trough the city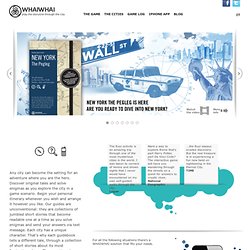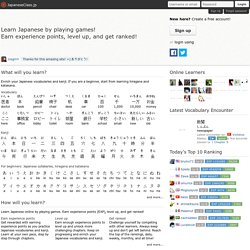 JCJP is now, and will continue to be free. However, it takes time, money and resources to run JCJP, such as to pay for hosting server, as well as to offer better learning experience. JCJP collects your learning statistics information for personalized learning to improve your learning experience. However, due to computer resources limitations, not all of them can be processed and shown to you for now.
Is Cool : Jouez, échangez, collectionnez
Beintoo.com
Antonio Tomarchio Global Chief Executive Officer Antonio is the founder, President and CEO of Beintoo. He is a consummate entrepreneur and an experienced manager with several years of experience in the Internet industry. Before founding Beintoo, he worked in Dada SpA, where he was head of Products in charge of product design and performance advertising strategy. At Dada he led an international team of 30 professionals in the UK and Italy and maintained foreign relations with Dada's strategic online advertising partners.
Runkeeper and Nike+ are fantastic tools for people who are already exercising as a habit, but how do you get someone who's inactive off the couch for the first time--how do you make exercising appealing to the undecideds, so to speak? Teemo is a new, free iPhone app by Bonnier R&D and Ammunition that takes short interval exercises and places them in the context of worldwide adventure. It's designed, not for the athlete or the would-be athelete, but for the masses of the rest of us.
Teemo App Turns Exercising Into A Travel Game
Teemo :: Fitness fun with friends!
Teemo's exercises were selected by certified trainers with expertise in functional movement, strength, flexibility, balance and cardiovascular fitness. The program is based on a high-intensity interval training protocol, which has been scientifically proven to be one of the most safe and efficient ways to increase fitness and improve overall health across diverse populations of exercisers. In contrast with programs that focus on running or lifting weights, Teemo mixes things up with a variety of movements that engage your whole body and require no equipment. And rather than make you count "reps," Teemo uses an interval timer with rest periods built in, so you just need to work as hard as you're comfortable with for 20 seconds, and then rest for 10 seconds.
It turns out you can be rewarded for watching television, going shopping or buying music from the iTunes store. In fact, you can collect points with the punch of a button on your iPhone or Android smartphone and redeem those points for gift cards, discounts, and gadgets like tablets. How's this possible? Apps, of course.
5 Apps That Reward You Just for Using Them
En août dernier, les fondateurs de Twitter, Tony Stubblebine et Jon Crosby, avaient annoncé qu'ils travaillaient sur un nouvelle start-up, baptisée Lift. Le projet restait à l'époque encore très mystérieux. Il semblerait désormais que celui-ci se précise, comme le souligne le blog d'Adrien Pepin, et soit sur le point de se lancer.
Les fondateurs de Twitter sur le point de lancer Lift
interface/external_view_email.php?C9115749488823952596415436474113
Fidall vs FidMe : à qui confier sa fidélité ?
Identified | Welcome
Newsroom | Cigna Adds Gamification Challenge to Coach Calhoun's Annual Cancer Ride and Walk: Burn Calories/Burn Cancer
Clemtek
RedCritter - It's Game-on for Business
Increase Workplace Morale, Employee Engagement, & Happiness with Workitywork