Mashup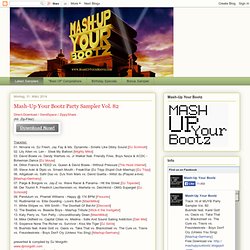 Mash-Up Your Bootz Party Sampler
Hello Mash-Up Your Bootz fans & lovers, it's our favorite time of the year in which we present you our annual Sampler with the biggest Party tunez from the current Mash-Up Year 2013. Feel free to download the Best Of 2013 as a Mixtape Version, this is a continuous 70 minutes party mix for your private Mash-Up Party or just download all individual Mashups as Single-Trackz via one comprehensive Download File... Thank you all for your continued support in 2013. Please spread this little baby around the world, blogs, parties & friends.
The Keystone Cutups - DVD People Like Us & Ergo Phizmiz - Moon "This work explores the relationships between early silent-comedy and early avant-garde cinema. Using the influence of slapstick comedy on the Surrealists as a starting point, the pieces, through video-collage, combined with a musical score, reflect simultaneously upon the histories of two distinct schools of cinema, whilst producing a series of new works informed by both silent comedy and 'art' cinema." -Vicki Bennett Audio-only downloads included.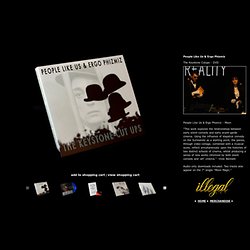 Illegal Art
Girl Talk - All Day
.:DJ Schmolli:.
So here's my annual roundup of the past year. You can check out the previous years also by clicking here [2012] [2011] [2010] [2009] [2008]. 2 tracks in the "Best of Bootie" selection plus "Perfect Love" in the bonus tracks [LINK] "Producer of the year" and "Ode To Rock 'n' Roll" coming in 2nd on "Mashup of the year" over at Mashstix [LINK] Also 6 (!) tracks in the "Best of Mashstix 2013″ yearmix [LINK] 5 tracks in the "Best of 2013″ by "Mash-Up Your Bootz" [LINK]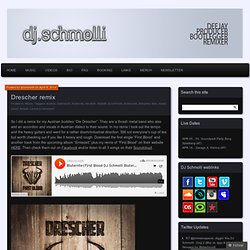 Mash Up // Bootleg // Bastard Pop by DJ BootOX
welcome to the web wide world of the kleptones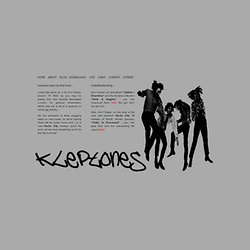 Looks like we're on a bit of a hiatus, doesn't it? Well, as you may be aware, Eric has recently decamped London for glorious Amsterdam, which has put a bit of a spanner in future gig activity... He has promised to keep plugging away on new music, so we're hoping there will be some tunes and / or a new Hectic City mixtape soon! As soon as we hear something you'll be the first to know!
A M E R I C A N S C I E N T I F I C