Mashup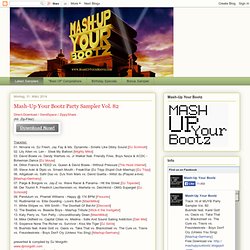 Mash-Up Your Bootz Party Sampler
Hello Mash-Up Your Bootz fans & lovers, it's our favorite time of the year in which we present you our annual Sampler with the biggest Party tunez from the current Mash-Up Year 2013. Feel free to download the Best Of 2013 as a Mixtape Version, this is a continuous 70 minutes party mix for your private Mash-Up Party or just download all individual Mashups as Single-Trackz via one comprehensive Download File... Thank you all for your continued support in 2013. Please spread this little baby around the world, blogs, parties & friends.
The Keystone Cutups - DVD People Like Us & Ergo Phizmiz - Moon "This work explores the relationships between early silent-comedy and early avant-garde cinema. Using the influence of slapstick comedy on the Surrealists as a starting point, the pieces, through video-collage, combined with a musical score, reflect simultaneously upon the histories of two distinct schools of cinema, whilst producing a series of new works informed by both silent comedy and 'art' cinema." -Vicki Bennett Audio-only downloads included.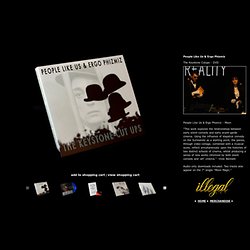 Illegal Art
Girl Talk - All Day
.:DJ Schmolli:.
So I did a remix for my Austrian buddies "Die Drescher". They are a thrash metal band who also add an accordion and vocals in Austrian dialect to their sound. In my remix I took out the tempo and the heavy guitars and went for a rather doom/industrial direction. Still not everyone's cup of tea but worth checking out if you like it heavy and rough. Download the first single "First Blood" and another track from the upcoming album "Erntezeit" plus my remix of "First Blood" on their website HERE. Then check them out on Facebook and/or listen to all 3 songs on their Soundcloud.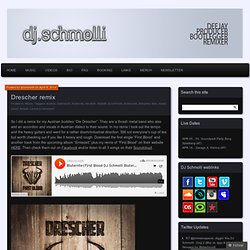 Mash Up // Bootleg // Bastard Pop by DJ BootOX
welcome to the web wide world of the kleptones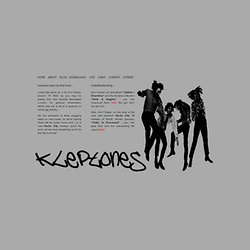 Looks like we're on a bit of a hiatus, doesn't it? Well, as you may be aware, Eric has recently decamped London for glorious Amsterdam, which has put a bit of a spanner in future gig activity... He has promised to keep plugging away on new music, so we're hoping there will be some tunes and / or a new Hectic City mixtape soon! As soon as we hear something you'll be the first to know!
A M E R I C A N S C I E N T I F I C