Inspiring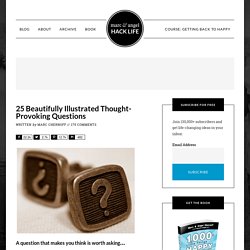 post written by: Marc Email A question that makes you think is worth asking… At the cusp of a new day, week, month, or year, most of us take a little time to reflect on our lives by looking back over the past and ahead into the future.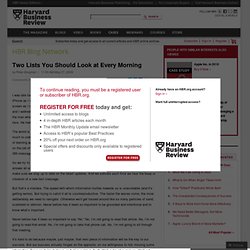 by Peter Bregman | 11:00 AM May 27, 2009 I was late for my meeting with the CEO of a technology company and I was emailing him from my iPhone as I walked onto the elevator in his company's office building. I stayed focused on the screen as I rode to the sixth floor.
Not All Relationships Are Supposed To Work Out | I WANT CLOSURE | Dating and Relationship Blog for Women and their Dysfunctional Relationships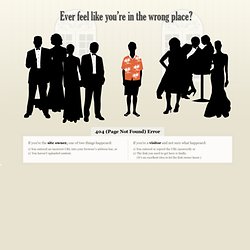 Some people are supposed to come into your life and then go.
Learn more about the science of success with Heidi Grant Halvorson's HBR Single , based on this blog post. Why have you been so successful in reaching some of your goals, but not others? It is well to be up before daybreak, for such habits contribute to health, wealth, and wisdom. - Aristotle Are morning people born or made? In my case it was definitely made. In my early 20s, I rarely went to bed before midnight, and I'd almost always sleep in late. I usually didn't start hitting my stride each day until late afternoon.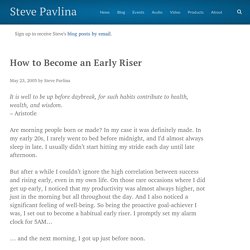 A moving collection of iconic photographs from the last 100 years that demonstrate the heartbreak of loss, the tremendous power of loyalty, and the triumph of the human spirit. Warning: Some of these will make you weep. Earthrise: A photo taken by astronaut William Anders during the Apollo 8 mission in 1968.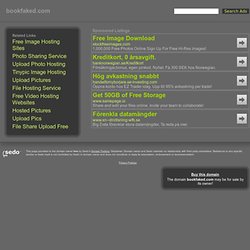 Unimpressed: Thing could have been a lot worse - Just DWL | The Ultimate Trolling | Mind Games | Funny Photos
Posted at Nov 28, 2011 | by Nancy |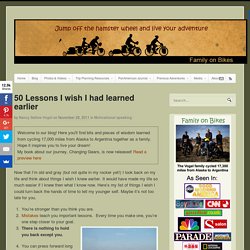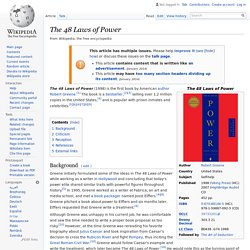 The 48 Laws of Power (2000) is the first book by American author Robert Greene . [ 1 ] The book, an international bestseller , is a practical guide for anyone who wants power, observes power, or wants to arm himself against power. [ 2 ] [ 3 ] [ 4 ] It has sold over 1.2 million copies in the United States alone and is popular with famous rappers , entrepreneurs , celebrities , athletes and actors including 50 Cent , Jay-Z , Kanye West , Busta Rhymes , Ludacris , DJ Premier , Dov Charney , Brian Grazer , Andrew Bynum , Chris Bosh , and Will Smith . [ 4 ] [ 5 ] [ 6 ] [ 7 ] [ 8 ] [ 9 ] [ edit ] Background