Study Resources
The Learning Toolbox. McGraw-Hill Ryerson > Pre-K to Grade 12 > Learningcentres. Wolfram|Alpha: Computational Knowledge Engine. Education Resource Library - Study Skills Articles | Sylvan Learning. As your child progresses in school, homework assignments get tougher and workloads get bigger.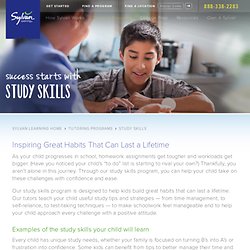 (Have you noticed your child's "to do" list is starting to rival your own?) Thankfully, you aren't alone in this journey. Through our study skills program, you can help your child take on these challenges with confidence and ease. Our study skills program is designed to help kids build great habits that can last a lifetime. Our tutors teach your child useful study tips and strategies — from time management, to self-reliance, to test-taking techniques — to make schoolwork feel manageable and to help your child approach every challenge with a positive attitude. Study Skills Guide: Study Tips, Strategies & Lessons for Students. Struggling to be a successful student?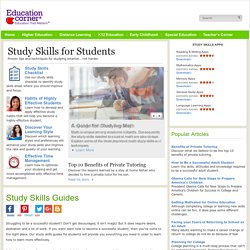 Don't get discouraged, it isn't magic! But it does require desire, dedication and a lot of work. HOW TO STUDY. William J.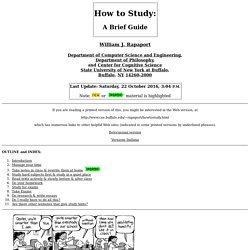 Rapaport Department of Computer Science and Engineering, Department of Philosophy, and Center for Cognitive ScienceState University of New York at Buffalo, Buffalo, NY14260-2000.
---