Design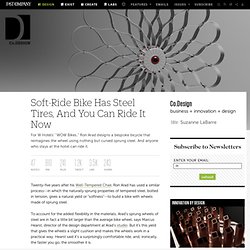 Soft-Ride Bike Has Steel Tires, And You Can Ride It Now | Co. Design
Twenty-five years after his Well-Tempered Chair , Ron Arad has used a similar process--in which the naturally sprung properties of tempered steel, bolted in tension, gives a natural yield or "softness"--to build a bike with wheels made of sprung steel. To account for the added flexibility in the materials, Arad's sprung wheels of steel are in fact a little bit larger than the average bike wheel, says Marcus Hearst, director of the design department at Arad's studio . But it's this yield that gives the wheels a slight cushion and makes the wheels work in a practical way.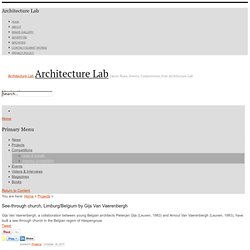 Gijs Van Vaerenbergh, a collaboration between young Belgian architects Pieterjan Gijs (Leuven, 1983) and Arnout Van Vaerenbergh (Leuven, 1983), have built a see-through church in the Belgian region of Haspengouw.
Dennis MacAlistair Ritchie (born September 9, 1941; found dead October 12, 2011) [ 1 ] [ 2 ] [ 3 ] [ 4 ] was an American computer scientist who "helped shape the digital era." [ 1 ] He created the C programming language and, with long-time colleague Ken Thompson , the Unix operating system . [ 1 ] Ritchie and Thompson received the Turing Award from the ACM in 1983, the Hamming Medal from the IEEE in 1990 and the National Medal of Technology from President Clinton in 1999.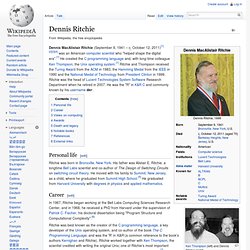 Dennis Ritchie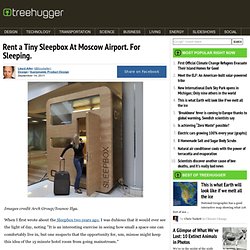 Images credit Arch Group/Ivanov Ilya.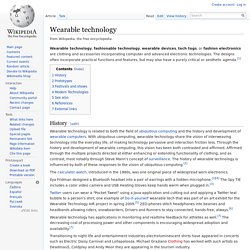 Wearable technology
Wearable technology , tech togs , or fashion electronics are clothing and accessories incorporating computer and advanced electronic technologies.
A Chair for Clingy Lovers If you've ever had someone sit in your lap, you know that 15 minutes is about the max your legs can handle.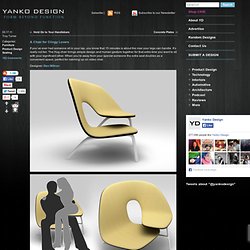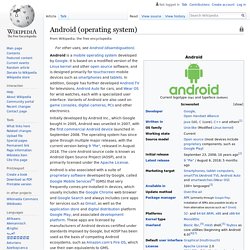 Android is a Linux -based operating system designed primarily for touchscreen mobile devices such as smartphones and tablet computers . Initially developed by Android, Inc., which Google backed financially and later bought in 2005, [ 8 ] Android was unveiled in 2007 along with the founding of the Open Handset Alliance : a consortium of hardware , software , and telecommunication companies devoted to advancing open standards for mobile devices. [ 9 ] The first Android-powered phone was sold in October 2008. [ 10 ] Android is open source and Google releases the code under the Apache License . [ 11 ] This open source code and permissive licensing allows the software to be freely modified and distributed by device manufacturers, wireless carriers and enthusiast developers.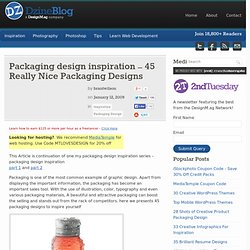 Learn how to earn $125 or more per hour as a freelancer - Click Here This Article is continuation of one my packaging design inspiration series – packaging design inspiration part 1 and part 2 Packaging is one of the most common example of graphic design. Apart from displaying the important information, the packaging has become an important sales tool.
Packaging design inspiration – 45 Really Nice Packaging Designs at DzineBlog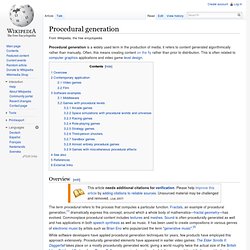 Procedural generation
Procedural generation is a widely used term in the production of media; it refers to content generated algorithmically rather than manually. Often, this means creating content on the fly rather than prior to distribution.
Combination Memory The Collector USB Flash Drive is one awesome concept that I'd love to see on shelves.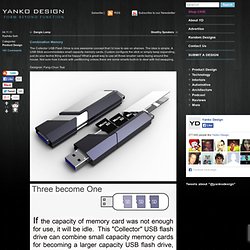 Collector USB Flash Drive by Fang-Chun Tsai
Naval architecture is an engineering discipline dealing with the design, construction, maintenance and operation of marine vessels and structures. [ 1 ] [ 2 ] Naval architecture involves basic and applied research, design, development, design evaluation and calculations during all stages of the life of a marine vehicle.
Naval architecture
I think some of the stuff is lovely - like the solar system coming out of the TV, but most of it just creeps me out. I don't want everything to be on glass, it just makes everything less tangible and less personal, almost cold. I like having curtains up to my windows, I like cooking on a gas hob, I like reading from a real book, and I like shopping for clothes by looking around the shop and browsing, not by watching them all move about on a screen.
Vector_Video_Standards5
2564238516737894ji2.jpg (JPEG Image, 1024x782 pixels)
The BAE Systems Taranis is a British demonstrator programme for Unmanned Combat Air Vehicle (UCAV) technology, being developed primarily by the defence contractor BAE Systems .
BAE Taranis
Northrop Grumman MQ-8 Fire Scout
The Northrop Grumman MQ-8 Fire Scout is an unmanned autonomous helicopter developed by Northrop Grumman for use by the United States Armed Forces . [ 2 ] The Fire Scout is designed to provide reconnaissance, situational awareness, and precision targeting support for ground, air and sea forces. The initial RQ-8A version was based on the Schweizer 330 , while the enhanced MQ-8B was derived from the Schweizer 333. [ edit ] Design and development
Vitruvius
Shearing (manufacturing)
HDMI
Vector Video Standards5.svg - Wikipedia, the free encyclopedia
DisplayPort
engineers-ring.jpg (JPEG Image, 471x354 pixels)
Online Photo and Video Hosting
crovel editorial.jpg (JPEG Image, 1800x1215 pixels) - Scaled (70%)