PLM
Design Automatation
Www.plmtalks.com - PLM talks - PLM ideas in motion. CPDA. Design Systems. Agile Product Lifecycle Management | Applications. Oracle's Agile Product Lifecycle Management enables you to strategically manage the complete lifecycle of a product: from the ideation phase through to recycling and retirement.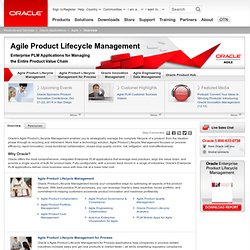 More than a technology solution, Agile Product Lifecycle Management focuses on process efficiency, rapid innovation, cross-functional collaboration, closed-loop quality control, risk mitigation, and cost-effectiveness. Why Oracle? Oracle offers the most comprehensive, integrated Enterprise PLM applications that leverage best practices, align the value chain, and provide a single source of truth for product data. PLM - Product Lifecycle Management Software Solutions.
TeamCenter
iViP Association | Recommendations & Standards. Research Rap: Are Engineers Social? Online They Are! | Clarity on PLM. A quick peek into some research on… how active engineers are with social networks.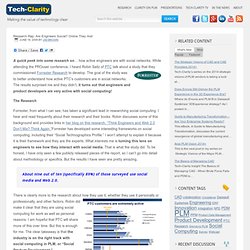 While attending the PROuser conference, I heard Robin Saitz of PTC talk about a study that they commissioned Forrester Research to develop. The goal of the study was to better understand how active PTC's customers are in social networks. The results surprised me and they didn't, it turns out that engineers and product developers are very active with social computing! The Research. PLM Content and Facebook Open Graph « Daily PLM Think Tank Blog.
Facebook F8 conference this week was a place for some very interesting announcements that, in my view, may have an impact on PLM too.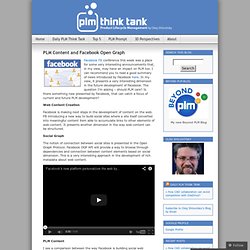 I can recommend you to read a good summary of news introduced by Facebook here. In my view, it presents a very interesting dimension in the future development of Facebook.
CAM
CAD. CAE. Social Product Development. Global PLM (Product Lifecycle Management), Architecture, SOA and Development. This is the home site of Martin Ohly.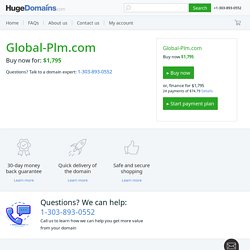 Originally from the UK and now over 25 years in Germany based in Berlin. I have worked for over 33 years in different areas of engineering and IT. The last 20 years working on large and distributed systems in different application domains - covering factory control, healthcare, SAP deployments, global PLM solutions and most recently concerned with electronic toll collection systems - with many successful and some not so successful large and small projects.
---
galducin Aug 26 2010

Contendra todo lo relativo al ambente PLM
---