Fringe
shephards: I didn't have the will to give up searching for this perfect little soul that we made. Vote for Peter & Olivia! Peter & Olivia are battling to be TV's fave couple in Round 2 of Zimbio's March Madness bracket!
you belong with me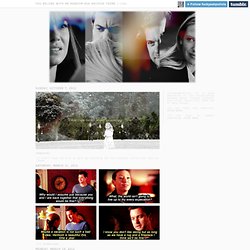 Fuck Yeah Torvson!
Un article de Wikipédia, l'encyclopédie libre. J. J. Abrams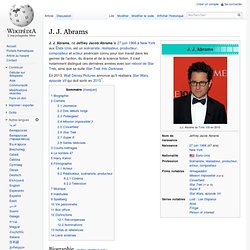 J. J. Abrams
Un article de Wikipédia, l'encyclopédie libre. Fringe Logo original de la série. Fringe est une série télévisée américaine en 100 épisodes de 42 minutes cocréée par J. J. Abrams, Alex Kurtzman et Roberto Orci et diffusée entre le et le sur le réseau FOX et en simultané au Canada sur /A\[2] (avec quelques épisodes sur CTV[3]) pour les deux premières saisons, puis sur Citytv[4].
Fringe – Tout savoir sur les produits Fringe avec la Fnac
Qu'est-ce qu'un livre numérique ? Un livre numérique, ou eBook, est un ouvrage contenu dans un fichier numérique à lire sur un écran. Différents supports de lecture s'offrent donc à vous : liseuse numérique, tablettes/smatphone, ordinateur. Avec Kobo by Fnac, synchronisez vos livres achetés sur fnac.com et Kobo, prises de notes, etc. sur tous vos supports de lecture.
Hey guys! It's been a while since the end of the last event and we haven't started a new one because apart from being extremely busy in ICU, I've been tossing up whether to continue or not. The participation level has dropped considerably during the last round, and I don't know if it was lack of interest, or if people were too busy or what. Most challenges only had 3 or 4 entries in total, and it's disappointing to put so much work into thinking up a challenge and then have hardly anyone enter.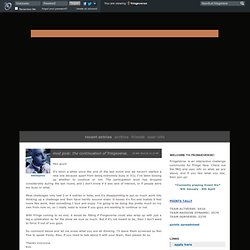 FRINGE VERSE
Art by Elialys - Letting It Out - Peter/Olivia
Title: Letting It Out Disclaimer: I don't own anything at all. If I did, hiatus wouldn't exist! Spoilers: Up to Marionette.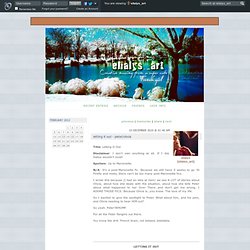 Peter & Olivia