Science
Ten Most Extreme Substances Known to Man | Ten Most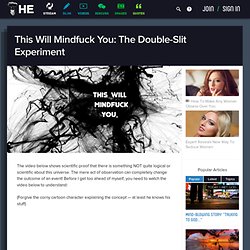 The video below shows scientific proof that there is something NOT quite logical or scientific about this universe.
This Will Mindfuck You: The Double-Slit Experiment
Scientists turn scar tissue into beating heart muscle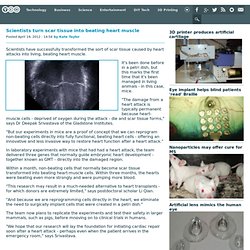 Scientists have successfully transformed the sort of scar tissue caused by heart attacks into living, beating heart muscle. It's been done before in a petri dish, but this marks the first time that it's been managed in living animals - in this case, mice. "The damage from a heart attack is typically permanent because heart-muscle cells - deprived of oxygen during the attack - die and scar tissue forms," says Dr Deepak Srivastava of the Gladstone Institutes. "But our experiments in mice are a proof of concept that we can reprogram non-beating cells directly into fully functional, beating heart cells - offering an innovative and less invasive way to restore heart function after a heart attack."
Increase RSS - Get More Traffic Web Traffic Guide
100 Best (Free) Science Documentaries Online
No matter how much you know, there is always something new to learn about science. While your college courses may cover the basics, you can get a more in-depth look at a wide variety of topics from Internet resources such as these great documentaries.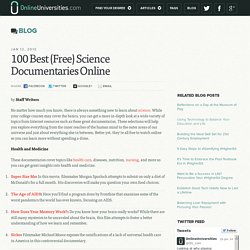 Science & Nature - Human Body and Mind - Mind - StumbleUpon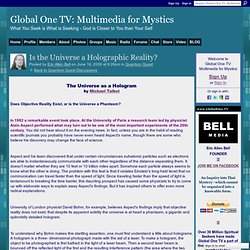 Is the Universe a Holographic Reality? - Global One TV
The Universe as a Hologram by Michael Talbot
Organisms with albino mutations are pretty weird in general, but albino plants are extra weird. Ultra-rare albino redwood trees completely lack the green pigment chlorophyll, which they need to live (by photosynthesizing nutrients from light). These plants are literally vampires. They are pale (everwhite instead of evergreen), and they survive by sucking the life from other trees.
A Creepy Monster of the Forest: The Albino, Vampiric Redwood Tree : Discoblog
How to Make Your Own Glowing Light Bulbs That Don't Need Electricity