Ressources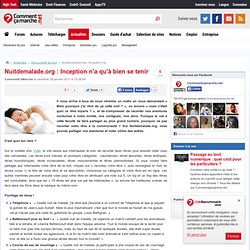 Il nous arrive à tous de nous réveiller un matin en nous demandant « Mais pourquoi j'ai rêvé de çà cette nuit ? », ou encore « mais c'était quoi ce rêve bizarre ?
Nuitdemalade.org : Inception n'a qu'à bien se tenir
Quantter
Maîtriser son budget en photographiant les tickets de caisse | Proxima Mobile : applications et services gratuits sur téléphone mobile pour les citoyens
MinuteDock — Time Tracking using Xero
Self Tracking
Track My Life for Android™
Track Your Happiness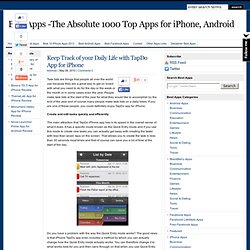 techman | May 06, 2010 | Comments 0
Keep Track of your Daily Life with TapDo App for iPhone | Best Apps -The absolute 1000 best apps for iPhone, Android
Zeo Personal Sleep Coach - How it Works
TheCarrot.com - Track your life for iPhone, iPod touch, and iPad on the iTunes App Store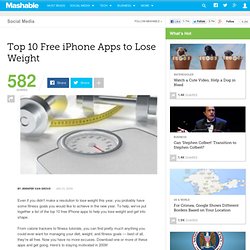 Top 10 Free iPhone Apps to Lose Weight
Even if you didn't make a resolution to lose weight this year, you probably have some fitness goals you would like to achieve in the new year. To help, we've put together a list of the top 10 free iPhone apps to help you lose weight and get into shape.
Les objets intelligents et connectés (balance wifi, tensiomètre connecté au iOS Devices - iPhone,iPad,iPod - et BabyMonitor) - Accueil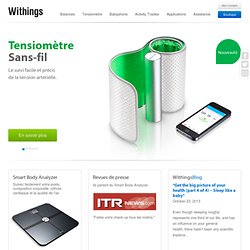 Mesurez. Progressez. Un smart tracker de 8 grammes pour analyser votre activité 24h/24 et 7j/7,mesurer votre rythme cardiaque et améliorer votre santé.En savoir plus