Flickr
Grant Robinson : Travelr - photo gallery for Flickr. UPDATE: This project is no longer supported but you're free to modify and improve it for yourself with the Flash ActionScript 2 source code (last update: 31 Aug 08).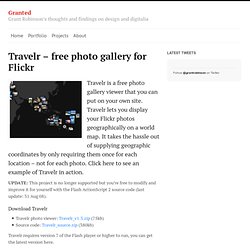 Download Travelr Travelr photo viewer: Travelr_v1.3.zip (75kb)Source code: Travelr_source.zip (380kb) Travelr requires version 7 of the Flash player or higher to run, you can get the latest version here. Game/Computer Magazine Scans - 1982/83 - a photoset on Flickr. Found camera - a photoset on Flickr. Flickr logo.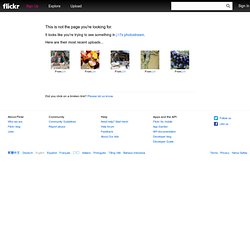 If you click it, you'll go home Sign In This is not the page you're looking for. It looks like you're trying to see something in j l t's photostream. Here are their most recent uploads...
---