Tools
About Yummly Yummly is building the digital kitchen platform and mapping the food genome...making life better/easier/more fun for everyone who cooks. Here's why you should join Yummly's food/tech revolution: Yummly has built something that people already use and love, and is on the path to building something great. Yummly is unlocking the power of food, data & technology and solving problems that were impossible to solve before Yummly came along.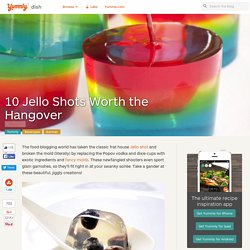 These days you can find all sorts of things online, from audio books to flash files, from sound effects to CSS templates. Below we compiled a list with over 100 download sites that serve that purpose. We will also try to keep the list updated, so if your favorite download site is not here, let us know about it with a comment. Audio Books Librivox : One of the most popular audio libraries on the web. The LibriVox volunteers record books that are in the public domain and release them for free.
Posted on: 10 Cado 7:0 - 5.27.29 So you've procrastinated again. You told yourself you wouldn't do this 2 months ago when your professor assigned you this. But you procrastinated anyway.