Design
Communities. Tutorials, articles, and code samples for developers.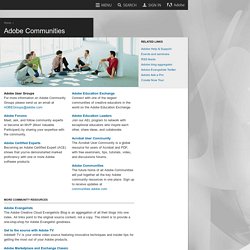 Learning and support hub for all Adobe products. Instructor-led courses, workshops, free training materials, and certification. Free instruction, master-class techniques, and inspiration on Adobe products and technologies. Ultimate List Of Web Design Checklists: Get Work Done! When building a website, there are so many things and aspects to keep in mind.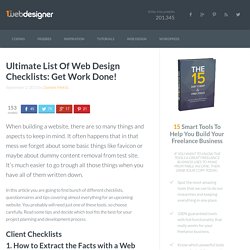 It often happens that in that mess we forget about some basic things like favicon or maybe about dummy content removal from test site. It's much easier to go trough all those things when you have all of them written down. Juxio. Stock Photography: Search Royalty Free Images & Photos.
---