Web Development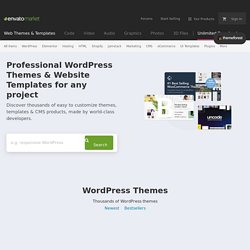 12,750 Site Templates and Themes from $3 HTML, Email, WordPress, PSD, Joomla, Magento Start Browsing Popular Files Learn More
My hobby : Web Designer, PHP/MySQL programmer, CodeCharge Studio projects developer. Over 18 years of web design experience. I have created several CMS (Content Management Systems) New is Vision To CMS Ultimate.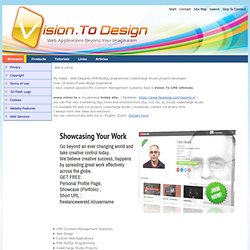 Welcome - Vision.To Design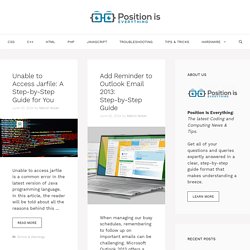 Webinars: Tools: IE Browser Standalones New Bug Demos On The Web:
Gacik Design
Stručni tim "Gacik Design-a" je ovih dana završio rad na novom sajtu. U pitanju je web prezentacija preduzeća za proizvodnju i preradu mesa Papp iz Skorenovca Malo je toga na svetu što neko ne može napraviti puno gore i naplatiti malo manje. Oni koji razmatraju samo cenu nužno su žrtve takvih ljudi.
Web Portfolio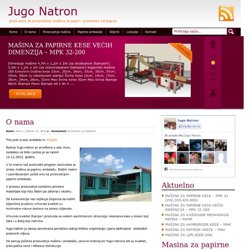 Jugo Natron
This post is also available in: English Radnja Yugo-natron je smeštena u selu Hum, nedaleko od Niša i počela je sa radom 16.12.2002. godine. U to vreme naš proizvodni program obuhvatao je izradu mašina za papirnu ambalažu. Daljim radom i usavršavanjem počeli smo sa proizvodnjom papirne ambalaze.
Kolevka visokog ugostiteljstva na ovim prostorima, "Pleasure" u Nišu, otvara novo poglavlje ugostiteljstva omogućujući gostima vrhunsku uslugu, kreativnu kuhinju i impresivnu ponudu pića. Ugostiteljski objekat je baziran na kafeteriji sa koktel barom, uz restoransku ponudu evropsko-mediteranske kuhinje. Jedinstven ambijent i prijatna atmosfera, čine "Pleasure" pravim mestom za opušteni izlazak i prijatan razgovor sa porodicom i prijateljima. Dođite da uživate u jedinstvenom ambijentu koji predstavlja spoj tradicionalnog i savremenog, a svojim gostima pruža jedinstven odnos svih kvaliteta i cene usluga.
Pleasure Cafe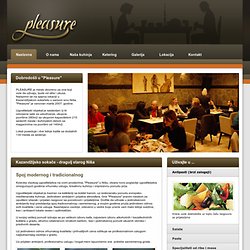 četvrtak, 09 januar 2014 22:45 Rezultati su dobri, što je Neven Subotić i potvrdio na svom profilu na Instagramu. Reprezentativac Srbije Neven Subotić potvrdio je u četvrtak da su najnoviji rezultati pregleda njegovog kolena vrlo dobri, pa je za očekivati njegov brži povratak na teren od očekivanog. To je, podsetimo, pre dva dana najavio i trener Dortmunda Jirgen Klop, koji je dodao i da će se više znati posle objavljivanja novih rezultata. A, na sreću, rezultati su dobri, što je Neven Subotić i potvrdio na svom profilu na Instagramu. Srpski reprezentativac je objavio sliku na kojoj drži najnoviji rendgenski snimak kolena, uz komentar da je od lekara dobio ''dobre vesti''.
Reprezentacija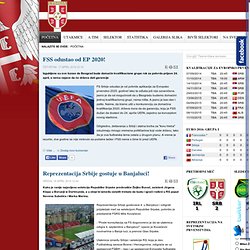 Veterani 63
markocoach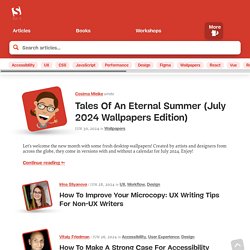 Interview With Khajag Apelian"Type Design Is Not Only About Drawing Letters" Having started his career studying under some of the best typographic minds in the world, Khajag Apelian not only is a talented type and graphic designer, unsurprisingly, but also counts Disney as a client, as well as a number of local and not-for-profit organizations throughout the Middle East. Even more impressive is Khajag's willingness to take on work that most people would find too challenging. Designing a quality typeface is a daunting task when it's only in the Latin alphabet. Khajag goes deeper still, having designed a Latin-Armenian dual-script typeface in four weights, named "Arek", as well as an Arabic adaptation of Typotheque's Fedra Display.
What is jQuery? jQuery is a fast, small, and feature-rich JavaScript library. It makes things like HTML document traversal and manipulation, event handling, animation, and Ajax much simpler with an easy-to-use API that works across a multitude of browsers. With a combination of versatility and extensibility, jQuery has changed the way that millions of people write JavaScript. Corporate Members Support from our corporate members makes it possible for the jQuery Foundation to continue our work on our JavaScript libraries and pushing the open web forward with events and participation in the standards process.
Gacik Design Blog