בנות
שעת סיפור - משלים, אגדות, סיפורי עם ...
www.schooly.co.il/files/s/da-gan/da-gan/רשימת ספרים ושירים.pdf
Amazing Fire & Gas Trick!
מסע אל העבר
Play and Learn Family Activities from Fisher Price
קלאסיקלטת
משחקים למתחילים ללמוד אנגלית
משקים לילדים SMARTART
כרטיסי ברכה
פלא לנד - עמוד הבית
שירי ילדים
סיפורי סבתא
ילדיסקו
Paper City
ynet - מַזֶה? - אנציקלופדיה
למה צוחקת הבריכה? או: מדוע קוראים לדג דג/ אברהם שלונסקי
הוראת המספרים
סיפורים מהסרטים
דגים - סיפורים ומשחקים לילדים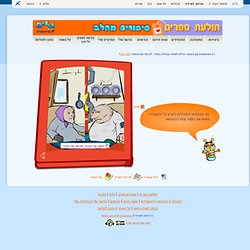 גלים תחומי דעת קהילות חדשות
תולעת ספרים
מורים, הורים ותלמידים שלום! | אוניברכיתה
brainnook
is a free virtual world that helps kids develop Math and English skills in a fun, safe online playground.
סיפורים להאזנה קיי