Author Sites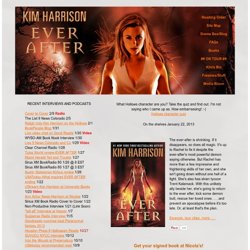 Hi, Guys. Kim here. The city list is complete for this February's tour! I'm hitting the East Coast hard, and I'll be dropping in on Ann Arbor, MI; Cincinnati, OH; Minneapolis, MN; Pittsburgh, PA; Saratoga Springs, NY; New York, NY; Ridgefield, CT; and Boston, MA; Raleigh, NC; Columbia, SC; Atlanta, GA; New Orleans, LA; and Lansing, MI.
Kim Harrison's web site
My name is Jennifer Estep and I'm the New York Times bestselling author of the Elemental Assassin urban fantasy series, the Mythos Academy young adult urban fantasy series, and the Bigtime paranormal romance series. I hope that you will take a few minutes to look around my website and learn more about my books. Happy reading! The Elemental Assassin series(for adults) Jennifer writes the Elemental Assassin urban fantasy series for Pocket Books.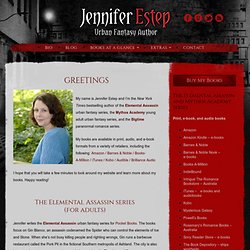 Jennifer Estep
So it's another year, another National Novel Writing Month. This year, what was supposed to be my first YA (young adult) novel, the Cinnamon Frost story titled HEX CODE. Actually, I've already started a new young adult novel called STRANDED, which makes me feel even better about tacking this new genre. A sneak preview of the first young adult novel featuring the adopted daughter of the best magical tattooist in the Southeast, Dakota Frost … the mathemagical weretiger, Cinnamon Frost: It sucks trying to do your homework when you've turned into a tiger.
Dakota Frost, Skindancer
Ilona Andrews
Official site of bestselling paranormal fiction author, Faith Hunter. Virtual home to vampire hunter, Jane Yellowrock! | Faith Hunter
Hurog: Home
By: Mike Jan 3, 2014 Patty's publisher, predictably, promotes and publicizes her paginated paper products. Er, helps advertize her books.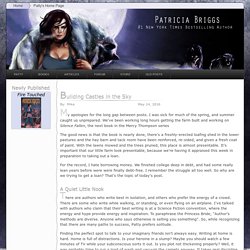 Appearances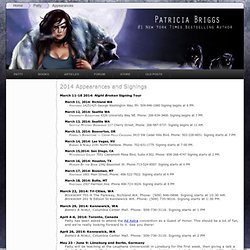 March 11-18 2014: Night Broken Signing Tour March 11, 2014: Richland WA Hastings 14251425 George Washington Way. Ph: 509-946-1060 Signing begins at 6 PM.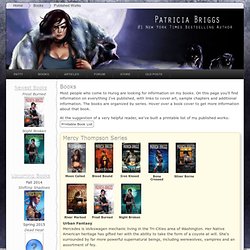 Published Works
Books Most people who come to Hurog are looking for information on my books. On this page you'll find information on everything I've published, with links to cover art, sample chapters and additional information. The books are organized by series.