Art (et science parfois)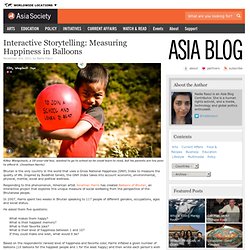 Bonheur et balons
Killey Wangchuck, a 10-year-old boy, wanted to go to school so he could learn to read, but his parents are too poor to afford it. (Jonathan Harris) Bhutan is the only country in the world that uses a Gross National Happiness (GNH) Index to measure the quality of life. Inspired by Buddhist tenets, the GNH Index takes into account economic, environmental, physical, mental, social and political wellness. Responding to this phenomenon, American artist Jonathan Harris has created Balloons of Bhutan , an interactive project that explores this unique measure of social wellbeing from the perspective of the Bhutanese people. In 2007, Harris spent two weeks in Bhutan speaking to 117 people of different genders, occupations, ages and social status.
Post'it art creator
Fluorescent Worlds on the Behance Network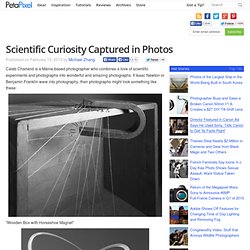 Caleb Charland is a Maine-based photographer who combines a love of scientific experiments and photographs into wonderful and amazing photographs. If Isaac Newton or Benjamin Franklin were into photography, their photographs might look something like these: "Wooden Box with Horseshoe Magnet"
Relier autrement les arts et les sciences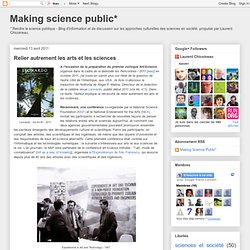 A l'occasion de la préparation du premier colloque Art/Science organisé dans le cadre de la Biennale les Rencontres i 2011 [ web ] en octobre 2011, j'ai voulu en savoir plus sur l'état de la question de l'autre côté de l'Atlantique, aux USA. Je livre ci-dessous la traduction de l'éditorial de Roger F. Malina, Directeur de la rédaction de la célèbre revue Leonardo , publié début 2011 (vol.44, n°1). Dans ce texte, l'auteur explique la nécessité de relier autrement les arts et les sciences... Récemment, une conférence co-organisée par la National Science Foundation ( NSF ) et le National Endowment for the Arts ( NEA ) invitait les participants à rechercher de nouvelles façons de penser les relations entres arts et sciences aujourd'hui, et comment ces deux agences gouvernementales pouvaient promouvoir ensemble les secteurs émergents des développements culturel et scientifique.
Premiers Rushes de Fuck the Forest-Fuck the forest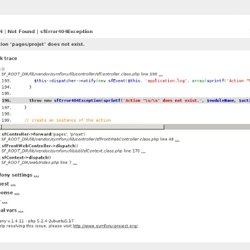 Action "pages/projet" does not exist. stack trace at () in line 196 ... $this -> dispatcher -> notify (new sfEvent ( $this , 'application.log' , array( sprintf ( 'Action "%s/%s" does not exist' , $moduleName , $actionName ))));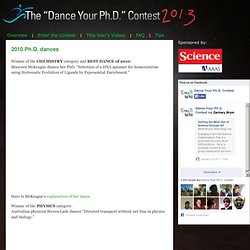 Winner of the CHEMISTRY category and BEST DANCE of 2010 : Maureen McKeague dances her PhD, "Selection of a DNA aptamer for homocysteine using Systematic Evolution of Ligands by Exponential Enrichment." Here is McKeague's explanation of her dance . Winner of the PHYSICS category: Australian physicist Steven Lade dances "Directed transport without net bias in physics and biology."
2010 Ph.D. dances
L'écologie graphique de la ville et sa disparition
Publicité, graffiti, signalisation, affiches politiques... Les signes, souvent éphémères, recouvrent nos villes. Alex Alvarez entreprend un relevé typologique de ces signes dans le 20ème à Paris : institutionnels, mercantiles et sauvages. Si la ville naît avec la sédentarisation des hommes, son développement a pour corollaire le recours aux signes.