Fvigot
François Vigot
Etudiant ESCEM Tours-Poitiers, stage césure Knowledge Mgmt chez Groupe Adeo
Great collaboration starts with communication. Review changes, comment on lines of code, report issues, and plan the future of your project with discussion tools. Friction-less development across teams. Work with project collaborators or teams of people in organization accounts to communicate with ease. World's largest open source community.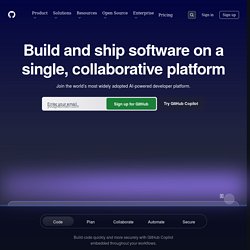 GitHub
The GitHub Revolution: We're All in Open Source Now | Wired Opinion
GitHub was intended to be an open software collaboration platform, but it's become a platform for much, much more than code. It's now being used by artists, builders, home owners, everyone in between, entire companies … and cities. GitHub is doing to open source what the internet did to the publishing industry. "Anyone can now change the data when new bike paths are built, when roads are under construction, and new buildings are erected," the city of Chicago recently announced. People are managing home-renovation projects on GitHub.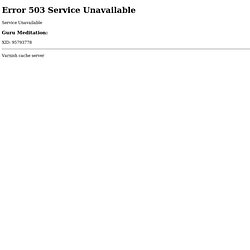 Si vous ne visualisez pas la vidéo, cliquez ici (Re) découvrez ce superbe édit tout en slow motion avec en guest star Kelly Slater ! Entre sessions au Teahupoo et images conceptuelles, le surf n'a que trop rarement été proposé avec tant de poésie ;) Ne loupez pas le spectacle ! Source : Lachlan Dickie Visitez notre comparateur de prix glisse sur www.surf-report.com/shop
Phantom Reel Surf