Sites/outils/dispo slactivism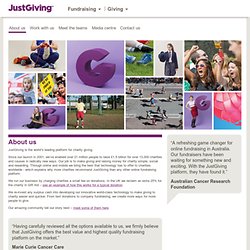 Our fees
What it costs - JustGiving
JustCoz
Mail for good, une autre façon de s'engager | Le canard de Quennie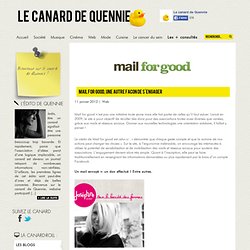 Mail for good n'est pas une initiative toute jeune mais elle fait partie de celles qu'il faut saluer.
Avaaz: activism or 'slacktivism'? | World news
Rupert Murdoch picks his massive nose, opens the door of the taxi, and steps outside to greet the bank of photographers, protesters and police officers massed next to Portcullis House, Westminster. It is half past one on Tuesday, and Murdoch – along with his son James – will shortly be interrogated for three hours by MPs inside the building. So far so good: he smiles at the crowd, pauses for photographs, and strides towards the revolving doors. But something's up, starting with that nose. It's unnaturally ginormous. And so too are his eyes, ears and cheeks.