NanoWriMo
This tree contains the links used the panel discussion of National Novel Writing Month during the Virginia Department of Education's 2012 Vision to Practice Conference. Jul 10
Annual Benefit in NYC April 29th, 2014Join The Party! 2014 Summer Programs!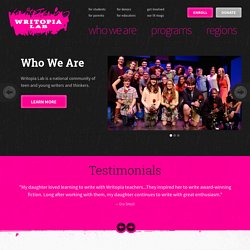 Writopia Lab
For Teachers | Scholastic
How We Can Help Writopia Lab is thrilled to serve as the Regional Affiliate for The Writing Awards in Greater Washington this year. We are available to: answer questions about registration and submission,make classroom visits to inform and inspire your students,help students write quality pieces through our after-school workshops, special events, and private sessions, andprovide promotional materials such as posters and postcards. Please contact us at dc.scholasticawards@writopialab.org This e-mail address is being protected from spambots. You need JavaScript enabled to view it for assistance.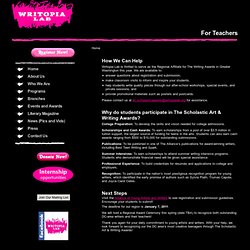 fuquastjohn : About to present. #nanowri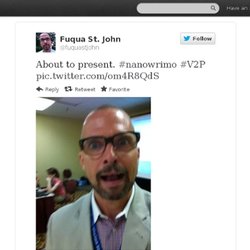 Language: English Bahasa Indonesia Bahasa Melayu
Novelist attendance
Nano short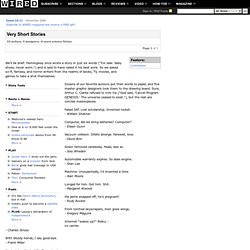 33 writers. 5 designers. 6-word science fiction. Page 1 of 1 We'll be brief: Hemingway once wrote a story in just six words ("For sale: baby shoes, never worn.") and is said to have called it his best work. So we asked sci-fi, fantasy, and horror writers from the realms of books, TV, movies, and games to take a shot themselves.
Hint Fiction Contest, Judged By Stewart O'Nan (2009)
In the last two weeks of April 2009, I hosted a Hint Fiction Contest at my blog. Writers could submit two stories each. They could be either original or reprints. We received over 200 entries, all of which were read blindly. Gay Degani and I narrowed those 200 entries to just 20. Those were sent to best-selling author Stewart O'Nan, who had kindly agreed to act as the final judge.
LHP Photos
Novel Project Audiobook.pdf - Google Docs
XTRA Normal Prompt
Kiler iPod - chareve
Donuts and Zombies