Animation
42 Books on Drawing and Animation 42 PDF book | 1,81 GB Book list: 1 E.G. Lutz -- Drawing Made Easy.pdf 2 Betty Edwards -- Desenhando com o lado direito do cerebro.pdf 3 Preston Blair -- Cartoon Animation.pdf 4 F. Thomas & O.
42 Books on Drawing and Animation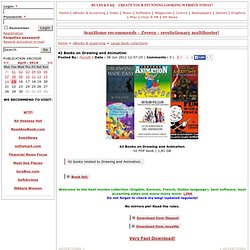 This book is widely acknowledged as the bible of animation written by Frank Thomas and Ollie Johnsto best known as two of "Disney's Nine old men" (core animators who later became directors).Written by the ultimate Disney insiders, this "bible" of animation has become a legend in itself. This volume seeks to explain the process that makes Disney's animation unique--what sets the work of the Disney studios apart from other animation products.Here are original sketches of best-loved Disney characters, how memorable movie sequences were made, and anecdotes about working with Walt. Full-color throughout.The book contains a total of 489 colourfull plates, and hundreds of b&w illustrations, which range from storyboard sketched to animation sequences, which were all obviously used to illustrate Disney's styled animation.
[EBOOK] The illusion of Life - Disney Animation PDF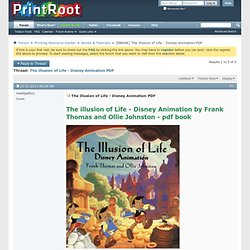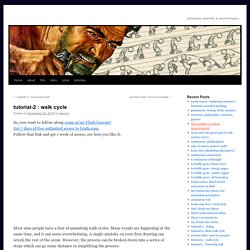 So, you want to follow along some of my Flash lessons?Get 7 days of free unlimited access to lynda.com. Follow that link and get 1 week of access, see how you like it. Most sane people have a fear of animating walk cycles.
tutorial-2 : walk cycle | angry animator
Viewing this page requires a browser capable of displaying frames.
Animation Links A Selection of Websites Related to Film-making and Animation Please contact me if you find any of these links to be dead or incorrect. Same goes if you have suggestions for adding to the list Email address is at the bottom of this page links last checked: 7 May 09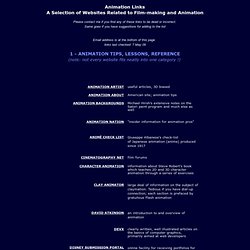 Animation Links - a selection of websites related to film-making and animation
Speaking of Animation
Drawing Cartoons and Comics For Dummies Cheat Sheet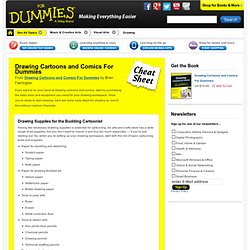 Cheat Sheet If you want to try your hand at drawing cartoons and comics, start by purchasing the basic tools and equipment you need for your drawing workspace. Once you're ready to start drawing, here are some easy steps for creating an out-of-the-ordinary cartoon character. Drawing Supplies for the Budding Cartoonist