Blogs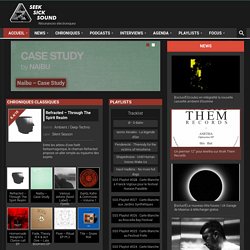 SSS Exclusif : écoutez "Menoko" le premier album de Barrio Lindo sur Project Mooncircle SSS Podcast #096 : Ametsub Kassem Mosse – Workshop 19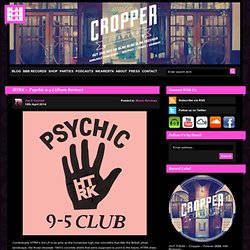 We are proud to say that we have reached our 10th release on Blah Blah Blah Records and its fair to say that when we (Peter Vegas, Kristian Bannister, Pete Leeves and myself) started BBB in 2007 (in a small Brighton venue called 'Kabuki') that we never anticipated having our own label, let along getting one of our records played by Pete Tong on Radio 1. However, whilst we are obviously proud of our achievements the label would be nothing without the artists who have allowed us to put out their music for them. Big thanks go to Reid, Panleft, Blacksmif, Alfie, Let The Machines Do The Work, ...
Blah Blah Blah
Me and my friend Jimmy were looking through a couple of crates of records at a spot in a forgotten corner of San Jose, the old geezer who ran the place sold doo wop and surf rock but had come into a few boxes of old 80's dance 12" singles that his was offloading indiscriminately, siloed like garbage in a corner, safely away from his Elvis memorabilia. We took a box each and flipped through, handing scores back and forth and Jimmy in his benevolence passed me this beaten e.p by The Pool, telling me it was good and that I could have it as he already had a copy, I didn't thank him, for that would be admitting ignorance, and put it in my pile to be forgotten. I was looking through my shelves today for a totally different record that I was planning on recording to post up, couldn't find it as per usual, but in the process came across this record and finally decided to give it a listen. It was good.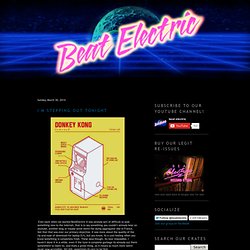 Si vous êtes de passage à Paris, n'oubliez pas de faire un petit tour par » On se souvient encore du fantastique « My Bloodyful Heart », morceau clôturant l'EP « Bloodyful » » Fraîchement rentré de sa grosse tournée Européenne, Drizzy lâche un nouveau morceau, un morceau dédicacé » En cette fin du mois de mars Adidas Originals écrit un nouveau chapitre de la » A Le printemps est arrivé et De La Montagne revient de sa saison hivernale de »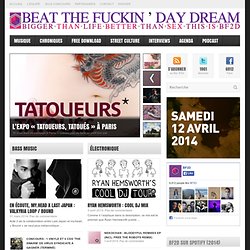 TechnoJunks -
Gem Sessions Winter/spring tour 2011 in de Effenaar Na twee top-edities tijdens koninginnenacht en –dag, gaat de Gem Sessions tour verder op zaterdag 7 mei in de Effenaar! En in Eindhoven staat wederom een kneiter van een line-up. Met natuurlijk Secret Cinema, die onder andere de tracks van zijn nieuwe album Minerals zal presenteren, welke ruim een week later (op 16 mei) uitkomt.
BEATJUNKS -
Disturbed Beats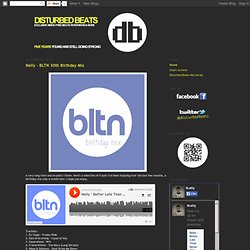 Finally got time to upload my Summer mix I recorded before my trip to Ibiza last week, it would have been up on Soundcloud about 2 weeks ago but they decided to reject it as usual. Anyway lots of great tracks i'm really into at the minute, hope you enjoy. mp3: Nelly - Summer Mix 2013 (zippyshare) Tracklist: 01. London Grammar - Wasting My Young Years (KDA Remix) 02. Applebottom - All Nite 03.
It's clear that this man doesn't take himself too seriously (you need only look at his press shots!) but it's clear his music does. Damn Horns sprung to light for me via Mr No Hands Life Support Machine Blog.
Tech Funk Manifesto