Mobile
Mobile Phone OS Community Forum
Blogão Mobile
March 16, 2013 | Kareem Sumner 3 Short and sweet! Microsoft has begun rolling out the windows phone 7.8 8862 update to fix the live tile issues (and possibly others). There was word that an earlier version of the update, 8860 provided the fix, but many who installed it said there were no changes. Hence the latest update. I will be updating my DVP later tonight to see if things have indeed been ironed out.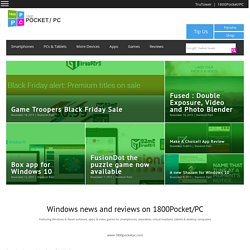 windows phone apps | WP7 Accessories | WP7 games
You may recall that a few days ago, Sprint jumped the gun a little bit in stating that Android 4.4.3 would be rolling out for the Google Nexus 5 in waves, starting on April 14th. Well, the 14th has come and gone, and the Nexus 5 is still without 4.4.3. And in fact, Sprint even removed mention of KTU84F from their support page recently. Despite the temporary delay, we're still quite confident that we will see this maintenance update's eventual release in the relatively near future.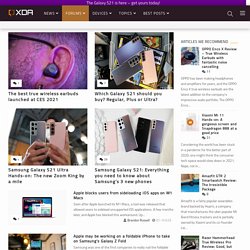 Enable Usage IPT: Abilita le statistiche sullo stato e la durata della batteria anche sul tuo iPod Touch | Cydia - iSpazio – IL Blog Italiano per le Notizie sull'iPhone e sull'iPod Touch di Apple con recensioni di Applicazioni e Giochi App Store e Guide a
xNews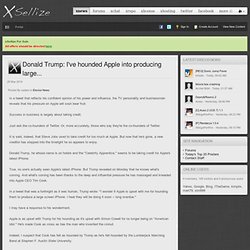 On Friday, Apple quietly released iOS 7.0.6, explaining in a brief release note that it fixed a bug in which "an attacker with a privileged network position may capture or modify data in sessions protected by SSL/TLS." That's the understated version. Another way to put it? Update your iPhone right now. Oh, and by the way, OS X has the same issues—except there's no fix out yet. If you understand what that release note meant in full, chances are you were first in line for the iOS update.
Index page