Robots
robots,robot news,robot asimo,robot build,robot how is done,robot technology
Documentation de la Mendel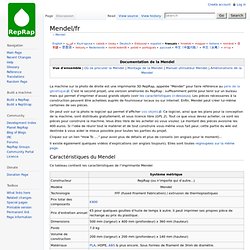 Mendel (Français)
edit is restricted to the sysop group (set from the "protect" tab)move is restricted to the sysop group (set from the "protect" tab)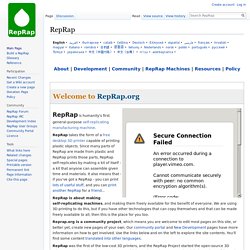 Overview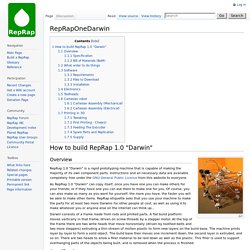 OneDarwin
projets:gestionde24servos - Wiki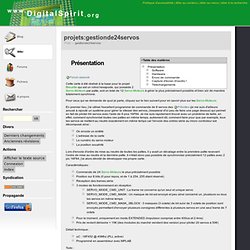 Forum associé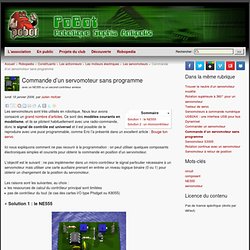 Les servomoteurs sont très utilisés en robotique. Nous leur avons consacré un grand nombre d'articles.
[PoBot] Commande d'un servomoteur sans programme
Et si vous vous présentiez? Bienvenue dans la communauté des roboticiens amateurs et passionnés de robotique, adeptes du DIY (Do It Yourself). Pour la convivialité de ce forum, merci de nous raconter qui vous êtes et quels sont vos objectifs.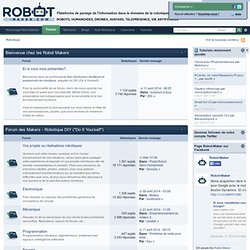 Choisir et simuler un moteur pour votre robot - Mécanique - Tutoriels robotique - Robotix
Project Description: A central panel is suspended from the ceiling grid.
Media Robotics I: Physical Computing » Galactic Geometries Revised
How to Design, Build, and Program a Robot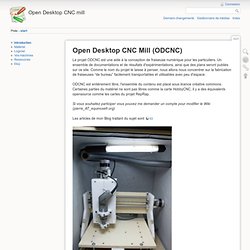 Le projet ODCNC est une aide à la conception de fraiseuse numérique pour les particuliers. Un ensemble de documentations et de résultats d'expérimentations, ainsi que des plans seront publiés sur ce site.
start – Open Desktop CNC mill
Forum Pobot