General
50 Things Everyone Should Know How To Do. Email Self-reliance is a vital key to living a healthy, productive life.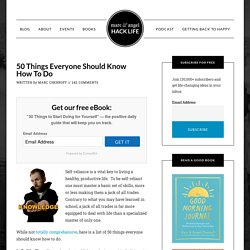 To be self-reliant one must master a basic set of skills, more or less making them a jack of all trades. Contrary to what you may have learned in school, a jack of all trades is far more equipped to deal with life than a specialized master of only one. While not totally comprehensive , here is a list of 50 things everyone should know how to do. 10 Things To Learn About Yourself When Traveling Alone.
10 Ways to Love Your Body. SHAKE THE DUST. 60 Ways To Make Life Simple Again. Email When we were young life was easier, right?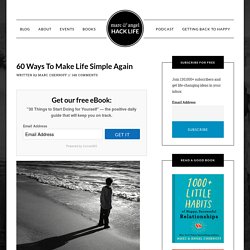 I know sometimes it seems that way. 50 Life Secrets and Tips. 12 Dozen Places To Educate Yourself Online For Free. Post written by: Marc Chernoff Email All education is self-education.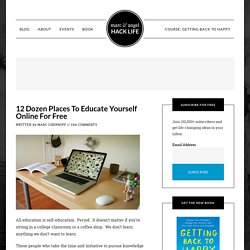 ---