Arts
Kinofilme.com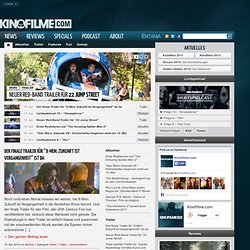 Der finale Trailer für "X-Men: Zukunft ist Vergangenheit" ist da Noch rund einen Monat müssen wir warten, bis X-Men: Zukunft ist Vergangenheit in die deutschen Kinos kommt. Und der finale Trailer für den Film, den 20th Century Fox nun veröffentlicht hat, verkürzt diese Wartezeit nicht gerade. Die Dramaturgie in dem Trailer ist einfach klasse und zusammen mit der anschwellenden Musik werden die Szenen immer actionreicher [...] Gefällt dir Kinofilme.com?
Kino Zeit
"Ich freue mich sehr, dass wir Ihnen jetzt diese Dokumentation vorstellen können!" Nein, Sie haben sich nicht auf eine Pressekonferenz zum Erscheinen irgendeiner brisanten 900-Seiten-Studie verirrt. Sie befinden sich im Kino. Und was hier ebenso stolz wie falsch angekündigt wird, ist ein 90-minütiger Dokumentarfilm. Ein Dokumentarfilm.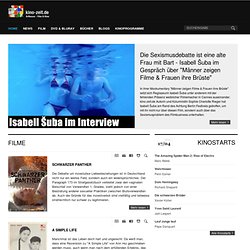 Premieres It's Friday so Let's Take Off Our Shirts and Dance to the New Video for Royce Wood Junior's "Hardly" The track comes from his debut EP 'Tonight Matthew,' out April 21. Dumbing for Drummies Building An Empire with SJC Drums The company started in the owner's grandma's basement. Now they make drums for Green Day. Canada's National Music Centre Is The Coolest Museum Ever Canada's unknown historic music vault is in the coolest museum ever.
Noisey Last
Kunstfinder