Arts
Kinofilme.com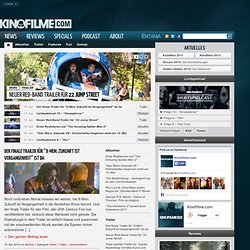 Die Nominierungen für die Goldene Himbeere 2014 sind da Während der ernsthafte Teil Hollywoods sehnsüchtig darauf wartet, dass morgen früh (Ortszeit) die Nominierungen für den Oscar 2014 verkündet werden, sind die Organisatoren der Razzie Awards (Goldene Himbeere) auch dieses Jahr wieder etwas früher dran, und gaben die Nominierungen für ihren Preis bekannt, den eigentlich keiner haben will. Auf der Liste finden sich die üblichen [...] Gefällt dir Kinofilme.com?Dann schau dir auch mal unsere Facebook-Seite an:
Kino Zeit
kino-zeit.de, Arthouse - Filme & Kino Filme Fünf Freunde 3 Zu den beliebtesten Jugendbuchreihen Deutschlands zählen neben "TKKG" und den "Drei ???" auch Enid Blytons "Fünf Freunde".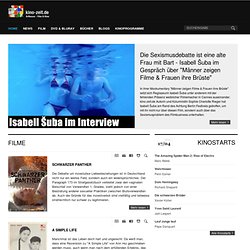 Premieres It's Friday so Let's Take Off Our Shirts and Dance to the New Video for Royce Wood Junior's "Hardly" The track comes from his debut EP 'Tonight Matthew,' out April 21. Dumbing for Drummies Building An Empire with SJC Drums The company started in the owner's grandma's basement. Now they make drums for Green Day. Canada's National Music Centre Is The Coolest Museum Ever Canada's unknown historic music vault is in the coolest museum ever.
Noisey Last
Kunstfinder