Nachrichten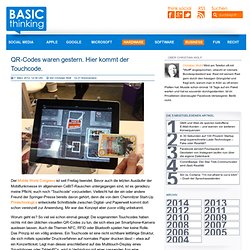 Der Mobile World Congress ist seit Freitag beendet. Bevor auch die letzten Ausläufer der Mobilfunkmesse im allgemeinen CeBIT-Rauschen untergegangen sind, ist es geradezu meine Pflicht, euch noch "Touchcode" vorzustellen. Vielleicht hat der ein oder andere Freund der Springer-Presse bereits davon gehört, denn die von dem Chemnitzer Start-Up Printechnologics entwickelte Schnittstelle zwischen Digital- und Papierwelt kommt dort schon vereinzelt zur Anwendung.
QR-Codes waren gestern. Hier kommt der Touchcode.
» Economic Crisis Alex Jones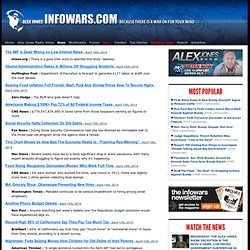 Zero Hedge | The 'Troika-imposed' responsibility will, "turn Cyprus into a colony of the worst possible type." Zero Hedge | European depositors are increasingly coming to the realization that deposits in their local bank are not 'safe' places to put their spare cash. testosteronepit.com | US-centric balance of economic power has been destabilized by the crumbling of EU welfare states.
News Reader