Design
BEAUTY HAS NO COLOR. Fonts} :: Illustration & Design, Digital Scrapbooking, Free Fonts, Tutorials and more! | free fonts. 30 Free Seamless Background Textures. I get a lot of requests to release more seamless textures here on L&T, so this set is for you guys.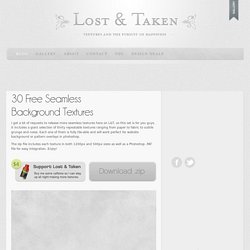 It includes a giant selection of thirty repeatable textures ranging from paper to fabric to subtle grunge and noise. Each one of them is fully tile-able and will work perfect for website background or pattern overlays in photoshop. The zip file includes each texture in both 1200px and 500px sizes as well as a Photoshop .PAT file for easy integration. Purple Chilli | Wix.com. Designers: Here's 21 Petite Icon Sets for Inspiration. It may not apply to all things in life, but in design, limitations exist and there are always opportunities to work within them beautifully.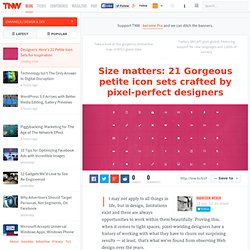 Proving this, when it comes to tight spaces, pixel-wielding designers have a history of working with what they have to churn out surprising results — at least, that's what we've found from observing Web design over the years. Working at such a tiny level while keeping things instantly recognizable and clean is no easy feat, and so we gathered together this set of particularly gorgeous work to inspire you. Check them out (some are giveaways) and then let us know if you have any favorites in the comments below! How Web Design Has Changed Print. Not only do web designers learn from their print peers, but print design has evolved a great deal thanks to web design.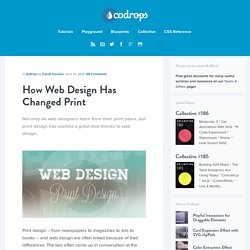 Print design – from newspapers to magazines to ads to books – and web design are often linked because of their differences. The two often come up in conversation at the same time as opposites. Hand drawings, made using a pencil. PhireBase.com - Graphic, Webdesign, Inspiration. Adobe & WP. 45 Awesome Abstract Textures. Finding that perfect texture for your design can be quite the search, and also quite time consuming.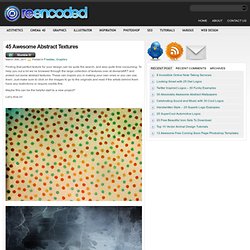 To help you out a bit we've browsed through the large collection of textures over at deviantART and picked out some abstract textures. These can inspire you in making your own ones or you can use them. Just make sure to click on the images to go to the originals and read if the artists behind them have any restrictions or require credits first. Maybe this can be the helpful start to a new project? Let's dive in! 15 Fresh Free Fonts for Your Next Design | PhireBase.com - Graphic, Webdesign, Inspiration. Adobe & WP.
Microsoft Windows users Click Start, Settings, Control Panel.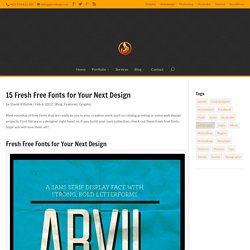 Open the Fonts icon by double clicking the icon. Within the Fonts window you will be able to view each of the currently installed fonts as well as install new fonts. Sculptures Popping Out of Paintings. Oh, to have been in Tokyo in June!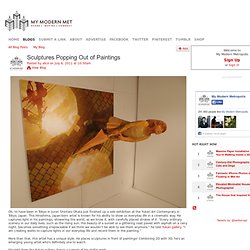 Shintaro Ohata just finished up a solo exhibition at the Yukari Art Contemprary in Tokyo, Japan. This Hiroshima, Japan-born artist is known for his ability to show us everyday life in a cinematic way. He captures light in his paintings, showering the world, as we know it, with carefully placed strokes of it. "Every ordinary scenery in our daily lives, such as the rising sun, the beauty of a sunset or a glittering road paved with asphalt on a rainy night, becomes something irreplaceable if we think we wouldn't be able to see them anymore," he told Yukari gallery. The Design Inspiration - Daily Logo Designs, Illustration Art, Website Showcase, Photos and Patterns. Wallpaper1206472.jpg (JPEG Image, 1920 × 1080 pixels) TAM Cargo: Business card. Clothes-pin.jpg (JPEG Image, 460 × 256 pixels) Tok&Stok: Toy Chair Business Card.
Great Resume Designs that Catch Attention–and Got People Hired. Inspiration June 21, 2011 When applying for a job, you have no choice but to do your best to outshine competition.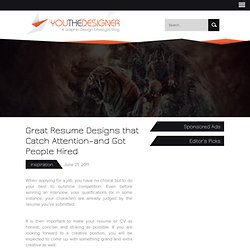 Even before winning an interview, your qualifications (or in some instance, your character) are already judged by the resume you've submitted. It is then important to make your resume or CV as honest, concise, and striking as possible. If you are looking forward to a creative position, you will be expected to come up with something grand and extra creative as well. Take a look at how other designers compose their creative resumes. 40 Incredibly Useful Web Design Tools You Should Use Daily. This article will showcase tools which should and could be used by designers daily.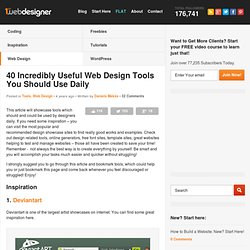 If you need some inspiration – you can visit the most popular and recommended design showcase sites to find really good works and examples. Check out design related tools, online generators, free font sites, template sites, great websites helping to test and manage websites – those all have been created to save your time! Remember - not always the best way is to create everything by yourself. See . Saw on the Behance Network.
---