Headbands
Blue Cricket Design. The "Lauren" Headband Tutorial! *squeal* I'm excited about this one!!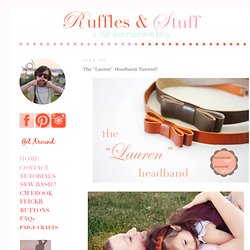 Meet the latest product of my imagination: the "Lauren" headband! Named after a certain favorite designer of mine that also likes to use classy leather pieces here and there. Braided Headband DIY from A Beautiful Mess. Braided Headband Tutorial. It's chilly outside here today and I'm loving it!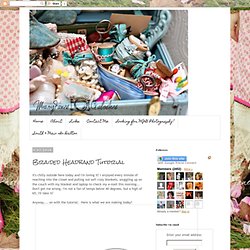 I enjoyed every minute of reaching into the closet and pulling out soft cozy blankets, snuggling up on the couch with my blanket and laptop to check my e-mail this morning... Don't get me wrong, I'm not a fan of temps below 40 degrees, but a high of 65, I'll take it! Knotted Headband – Your new favorite fall accessory. Are you guys gearing your closet up for fall weather?
If you're like me, you are just waiting for the cold front to strike so you can whip out outfits you've been creating in your mind while you are supposed to be concentrating on other things – like school and work and oh, did I forget to pick up the kids? Today I have an easy DIY to spice up your fall wardrobe.
---