Accessories
Bracelet. Headbands. Girly duct tape wallet/clutch. At the base of this wallet are two sheets of duct tape.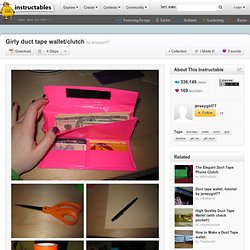 I've found that the easiest way to make one of these sheets is to start with a piece of loose leaf and cover that in duct tape on both sides. that way you can get nice straight lines. It also adds a bit more stability. 50 Unique Geek Accessories - From Lab Glasses to Nerdy Jewelry. Published: Nov 25, 2009 Updated: Aug 30 2011 This cluster of unique geek accessories points to the glamorization of all things nerdy, encompassing a love for computers, the reign of the uncool and an obsession with gadgets.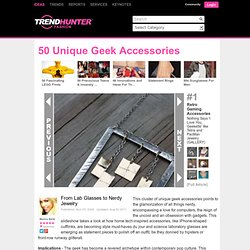 This slideshow takes a look at how home tech-inspired accessories, like iPhone-shaped cufflinks, are becoming style must-haves du jour and science laboratory glasses are emerging as statement pieces to polish off an outfit, be they donned by hipsters or front-row runway glitterati. Best Selling earrings. 888.365.0056 . live chat wish list & registry. check order status Find the best gift ideas for men, women and kids at UncommonGoods.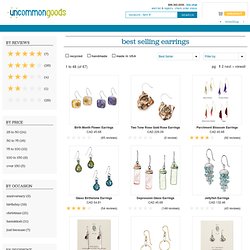 We carry thousands of cool gifts, from fun jewelry and accessories to creative home decor and kitchen items. Story & Mission Community Support.
---