Anonym
Sicherheits-Tipps für den PC - Grundwissen für Internetnutzer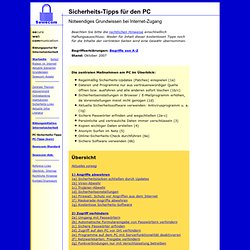 7c) Dialer können teuer werden Das Wichtigste vorweg: Der Deutsche Bundestag hat am 15.08.2003 ein Gesetz beschlossen, das dem Missbrauch von (0)190er/(0)900er-Rufnummern und kostenpflichtigen Anwählprogrammen im Internet (Dialer) entgegenwirken soll.
Syndicate´s Linksite - Die besten Underground Links [ www.raw.to ]
Nodezilla - Grid networking, Anonymous file sharing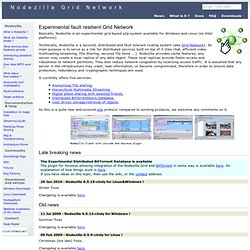 Basically, Nodezilla is an experimental grid based p2p system available for Windows and Linux (on Intel platforms). Technically, Nodezilla is a secured, distributed and fault tolerant routing system (aka Grid Network). Its main purpose is to serve as a link for distributed services built on top of it (like chat, efficient video multicasting streaming, File Sharing, secured file store ...). Nodezilla provides cache features; any server may create a local replica of any data object. These local replicas provide faster access and robustness to network partitions. They also reduce network congestion by localizing access traffic.
In this day and age of hackers, censorship, online identity theft, people spying and monitoring your online activities, your online privacy has never been so important. Our aim is to provide easy to use services that help protect your online identity and privacy. Our free web proxy is a secure service that allows you to surf anonymously online in complete privacy. For more advanced features our Pro VPN service adds increased security and anonymity on to your existing internet connection.