Illustrator
How to Illustrate a Tomato Using Adobe Illustrator - Tutorials - Illustration. You will use Meshes, Gradients and Blends for creating the resulted picture.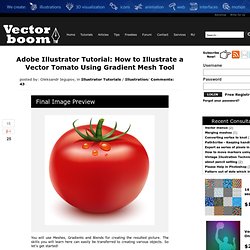 The skills you will learn here can easily be transferred to creating various objects. So let's get started! You can download the source vector file for this tutorial. Create the First Page of a Fairy Tale Story Book, with a Hint of Kitsch. Once upon a time there was a tutorial.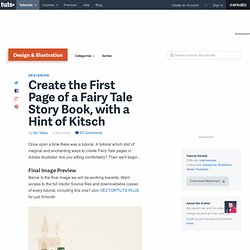 A tutorial which told of magical and enchanting ways to create Fairy Tale pages in Adobe Illustrator. Are you sitting comfortably? Then we'll begin... Final Image Preview. 50 Illustrator Tutorials Every Designer Should See. Adobe Illustrator can be a little tricky to get your head around, particularly after getting used to the workflow of applications such as Photoshop.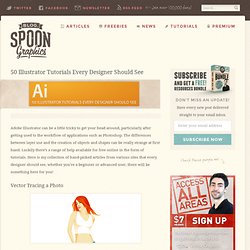 The differences between layer use and the creation of objects and shapes can be really strange at first hand. Luckily there's a range of help available for free online in the form of tutorials. Here is my collection of hand-picked articles from various sites that every designer should see, whether you're a beginner or advanced user, there will be something here for you! Vector Tracing a Photo Create the Photoshop CS2 Splash Graphic. Photoshop T-shirt Design. T-shirt design can be a pricey business.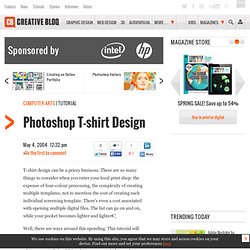 There are so many things to consider when you enter your local print shop: the expense of four-colour processing, the complexity of creating multiple templates, not to mention the cost of creating each individual screening template. There's even a cost associated with opening multiple digital files. The list can go on and on, while your pocket becomes lighter and lighter€¦ Well, there are ways around this spending.
This tutorial will show you an approach to designing T-shirts that doesn't use multiple templates, multiple files and multiple colours.
---