Breeders
Home
Shenk Bulldogs - English Bulldog Puppies
Hi and welcome to Lakeshore Bulldogs! My name is Sabrina Pugh and my website is a place for me to share my love of the Bulldog breed with others as well as provide education and support to those new to the breed. Lakeshore Bulldogs is located in Virginia Beach, Virginia, but will always call St. Joseph Michigan home.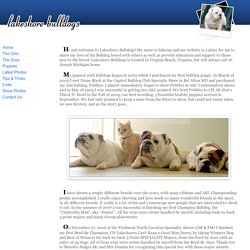 Lakeshore Bulldogs: Home Page
English Bulldog Puppies Breeders Pedigrees. - BullyNet
Are You an Awesome Bulldog Breeder? You've put your heart and soul into your Bulldogs, now let the world see it. Some of you have your own website and that's great, but so many are out of date and you can't get ahold of the kid who put it together.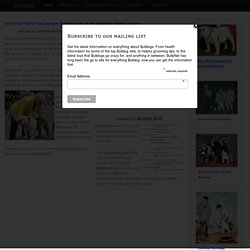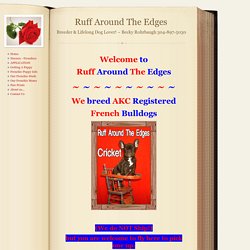 our 1st Bulldog and the start of our line. We brought home our first English Bulldog on August 12, 1995 and named her "Rosebud" (photo above). She is our foundation for our line with most of our puppies tracing back to her. We kept two females, Butercup & Petunia, from her 1st litter, December 16, 1996 and one female, Blossom, from her 2nd litter, January 5, 1999.
Home - Ruff Around The Edges VA Bulldogs