Bus Life
Good News Bus - 1995 Genesis International DT-466 School Bus Conversion Project into a Motor Home
Dreamtime Submersible
http://goodgrease.com/ http://www.fillup4free.com/ http://matadornetwork.com/notebook/how-to-run-on-free-vegetable-oil-in-8-easy-steps/ I stay away from the large fast food places.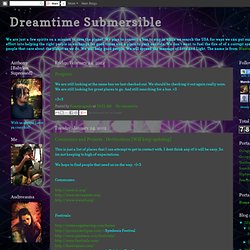 School Bus Conversion - Bookmarks
jesperskoolie.tk
Recreation: Outdoors: Camping: Recreational Vehicles: Bus Conversions: Personal Pages
In 1982 I was a sophomore at a small college in the Midwest. It was the beginning of second term and I was again standing in line at the on-campus book store waiting to pay for a too-heavy stack of text books. The line was not moving at all so I put my books down on the floor and started flipping through the coffee table books on display.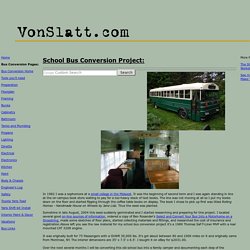 Jake's School Bus Conversion Project