Usefull Stuff
Subwoofer construction tips. Glues PVA glue dries hard and bonds well to timber, but by itself is not particularly strong.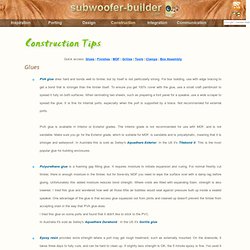 For box building, use with edge bracing to get a bond that is stronger than the timber itself. To ensure you get 100% cover with the glue, use a small craft paintbrush to spread it fully on both surfaces. When laminating two sheets, such as preparing a font panel for a speaker, use a wide scraper to spread the glue. It is fine for internal ports, especially when the port is supported by a brace. Alternative Energy DIY. The Bureau of Communication - Fill-in-the-blank Correspondence. Lessons. Drawspace Pro Lessons are designed for artists of all levels and educators, and are logically organized into resources and activities.
Eventually, all lessons and E-books authored by Brenda Hoddinott will be available here: four to eight brand new lessons and newly-revised older lessons are being added every month! Upgrade Now: Download all 248 lessons and 4 e-books! Try for Free: Download lessons marked as "Free"! Free 1.1.R1 Glossary Of Art Terms Definitions of art-related terms used in the resources and activities of Drawspace Curriculum (updated February 2013)
Music (Learn)
8500+ Free Photoshop Brushes. Weekly Roundup from DesignFloat. Hey guys, the time for Friday roundup has come and we want to share some useful resources featuring free Photoshop brushes with you.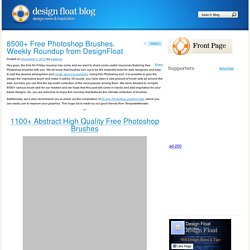 We all know that brushes turn out to be the essential tools for web designers and help to add the desired atmosphere to the websites. Using this Photoshop tool, it is possible to give the design the impressive touch and make it catchy. Of course, you have seen a vast amount of brush sets all around the web, but here you can find the top-notch collection of the most popular among them. We have decided to compile 8500+ various brush sets for our readers and we hope that this post will come in handy and add inspiration for your future designs.
Best Collection of Adobe Photoshop Tutorials. Save Food from the Fridge by Jihyun Ryou. Although we seem to think and talk about food almost constantly, do we really know how best to preserve it or do we leave this responsibility to technology?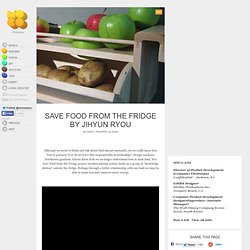 Design Academy Eindhoven graduate Jihyun Ryou feels we no longer understand how to treat food. Her Save Food from the Fridge project involves placing certain foods on a group of "knowledge shelves" outside the fridge. Smart tips to make life easier. Photoshop Crash Course | Jeremy Shuback . com. Solar Powered Blinds Air Conditioner by Minjoo Kwon. AC On The Blind Blinds on the windows do nothing but hang out there and shade the room from the sun.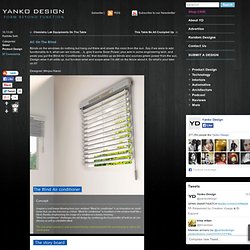 Say if we were to add functionality to it, what can we include….k, give it some Solar Power, plus add in some engineering tech, and pesto you got the Blind Air Conditioner! An AC that doubles up as blinds and sources green power from the sun. How to Make Time-lapse Video - Ultimate Guide. Time-lapse photography is an interesting technique that records a scene or objects that has a slow state-of-change and turns it into a video that plays back in high speed.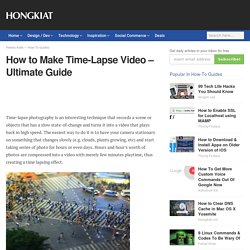 The easiest way to do it is to have your camera stationary on something that changes slowly (e.g. clouds, plants growing, etc) and start taking series of photo for hours or even days. Hours and hour's worth of photos are compressed into a video with merely few minutes playtime, thus creating a time lapsing effect. In another word, it allows us to see the progress faster without having to wait along the actual time. Be Prepared for the Trail: Make Your Own Bug Repellent! Like many of you reading this blog, spending time outdoors is an essential part of our family's soul-soothing, unplugged time together.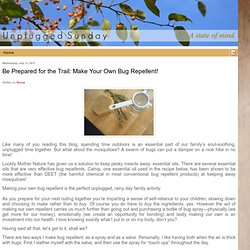 But what about the mosquitoes? A swarm of bugs can put a damper on a nice hike in no time! Luckily Mother Nature has given us a solution to keep pesky insects away: essential oils.
---