Cozinha
Cheese & Burger Society
Baked Zucchini Sticks and Sweet Onion Dip: that bloomin' zucchini!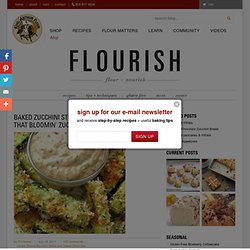 Today, class, it being late July and all, we're going to examine our zucchini facts: •Zucchini is always at the end of any A-to-Z food list; •Zucchini and fruitcake are the undeserving targets of many a joke; •The zucchini plant literally grows like a weed, making it absolutely ubiquitous in vegetable gardens across America; •And for that reason, enterprising cooks have discovered ways to turn it into muffins, and cake, and pancakes, and…
By Lauren Zembron, on July 20th, 2012
Deep-Dish Chocolate Chip Cookie for One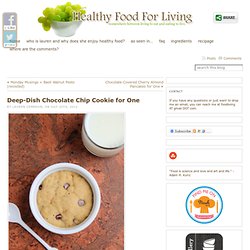 6 Homemade Ice Cream Dessert Recipes Recipe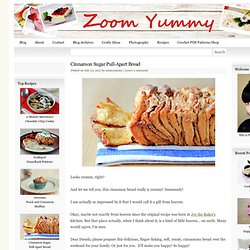 Cinnamon Sugar Pull-Apart Bread
Looks yummy, right?
Cauliflower Crust Pizza | Stick a Fork in It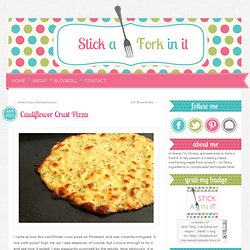 I came across this cauliflower crust pizza on Pinterest, and was instantly intrigued. A low-carb pizza? Sign me up!
50 After-School Snacks : Recipes and Cooking
Lunch Sandwich Round-Up
32.9K Flares Twitter 18 Facebook 50 Google+ 66 Reddit 2 StumbleUpon 31.3K LinkedIn 1 inShare1 Email -- Email to a friend 32.9K Flares × One of my favorite desserts is a sweet and tart cheesecake.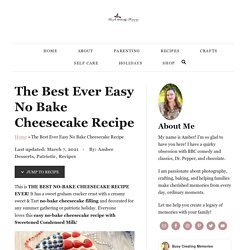 No bake Cheesecake Recipe
The Cook Abides.
Neapolitan Cheesecake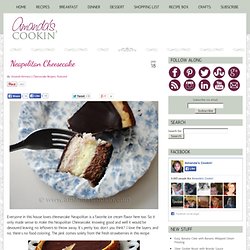 Everyone in this house loves cheesecake. Neapolitan is a favorite ice cream flavor here too. So it only made sense to make this Neapolitan Cheesecake, knowing good and well it would be devoured leaving no leftovers to throw away.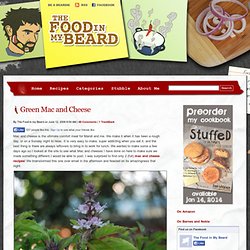 Mac and cheese is the ultimate comfort meal for Mandi and me.
Green Mac and Cheese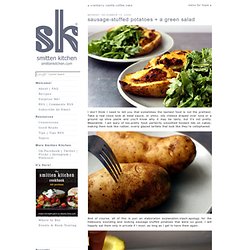 I don't think I need to tell you that sometimes the tastiest food is not the prettiest. Take a real close look at meat sauce, or shiny, oily cheese draped over tuna or a ground up olive paste and you'll know why it may be tasty, but it's not pretty. Meanwhile, I am wary of too-pretty food; perfectly smoothed fondant lids on cakes, making them look like rubber, overly glazed tartlets that look like they're cellophaned.
sausage-stuffed potatoes + a green salad
Easy Avocado Pasta Recipe
The best new recipes from Framed Cooks — punchfork.com
"This is probably my favorite way to eat chicken."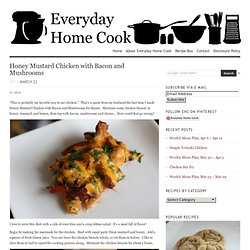 Honey Mustard Chicken with Bacon and Mushrooms
I am so in love with these darn chocolate lava cookies! What is it about a warm, gooey chocolate chip cookie stuffed with decadent, rich, melted chocolate that makes it so irresistible?? Especially when topped with vanilla ice cream.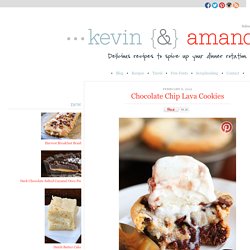 Chocolate Chip Lava Cookies
Potato Rings with Homemade Buttermilk Ranch
If french fries and onion rings ever got married and had a baby, I think it would be something like this…a potato ring. You have a light and crispy outer coating with a soft potato and caramelized onion center…why? Because we can I guess, who knows…but it's kind of fun, right?! My boyfriend and his friends have this thing where every super bowl they have a "Deep-Fry Fest" where, well they deep fry everything; so if you're anything like my boyfriend you now have another "Deep Fry Fest" recipe to use! Two things I can't stress enough is: 1) the importance of having the potatoes completely coated; no holes please, or the mashed potatoes will pour out of the holes once they hit the oil. 2) the importance of the rings being frozen solid before entering the oil…it just helps with the frying, that's all. Finally, since ranch is pretty much good with anything it only seemed natural to pair these savory, fried treats with a quick and easy homemade ranch sauce.
20 Make-You-Drool Bacon Recipes
Bacon goes with EVERYTHING.
Grilled Peaches with Honey and Ice Cream Recipe
Hoisin Pork | Nugget Market Recipes
Ingredients
Spicy Oven Baked Potatoes Recipe – How to Bake Potatoes in Oven — COOKING & MEALS » MEALS — Eatwell101
Are you fed up with bland water cooked or steamed potatoes? If so, you really should read the following recipe because these baked potatoes are so easy to do.
Twice Baked Potatoes, Two Ways
Chicken and Cheese Lasagna Roll-Ups
State Sandwiches
How to Make Proper Barbecue Chicken
Recipe: Chicken Bacon Ranch Pita Pizza | The Healthified Mom
The Ultimate Sandwich Recipe: Feast your eyes on this!
100 Ways to Cook…
Cupcake Pancakes {Best. Breakfast. Ever!}
Spring Holidays: Mother's Day Brunch Recipes - Martha Stewart
Jamaican Banana Fritters - ThatsSoYummy.com
The Perfect Cookie Dough Truffles Recipe
Dulce de Leche Banana Toffee Pie {Happy Birthday, Our Best Bites!}
Better-Than-Crack-Brownies
Pizza Braid
Dinner in 15 Minutes Flat - Make Your Selections
Churros Recipe
Equipment: The 7 Most Essential Pots and Pans